Our researchers discover and communicate the mechanisms that drive environmental change – matters that are becoming ever more urgent as changes in climate and land use are felt worldwide.
As the University's oldest institute, INSTAAR has a long history of responding to pressing environmental issues. Our traditional focus has been on polar and alpine regions, where effects of global change are especially pronounced. In recent decades, our research has broadened to include environmental challenges that span local, regional, and global scales. Research topics vary widely and include Quaternary and modern environments, human and ecosystem ecology, biogeochemistry, landscape evolution, hydrology, oceanography, and climate.
INSTAAR's research activities integrate field studies, state-of-the-art laboratory experiments, sample analysis, and numerical and laboratory modeling. Our field sites are located across all seven continents and the world's oceans.
Our expertise across disciplines helps us generate influential science that can inform public and policy decisions and move us toward a more sustainable society. INSTAAR's national and international research leadership is augmented by exceptional strength in graduate education and bringing undergraduates into the research process.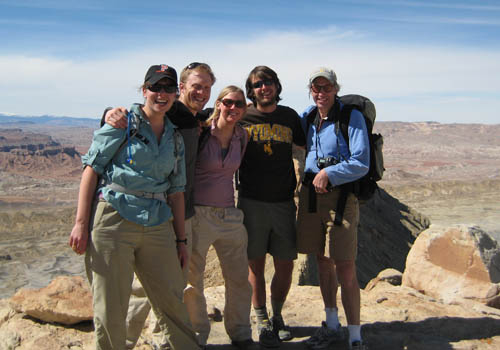 People
INSTAAR is made up of more than 225 people who team up on dozens of interdisciplinary projects. They include 37 fellows and research scientists who govern the Institute, professional scientists, post-doctoral scholars, and graduate students. Other PhD-level scientists include visiting scientists and research affiliates from USGS, NCAR, NOAA, NEON, other universities, and private companies. INSTAAR supports dozens of undergraduate research assistants each year. Our Mountain Research Station has a staff of 7; INSTAAR has an administrative staff of 11.
Influence
Science: Our researchers publish hundreds of papers each year. Their work was cited in other scientific papers more than 17,800 times last year alone (2020). Collectively, CU-Boulder papers in the geosciences generate more citations than those of any other university in the world.
Society: Our researchers share findings with wide audiences. They advise Congressional committees on climate issues and work with media through workshops, appearances on television and radio programs, and participation in documentary films. They lead K-12 students through hands-on projects and lab tours and write books for children and adults.
Economy: INSTAAR brings millions of dollars in research funding to Colorado each year—$9.5 million in the 2016-17 fiscal year. The largest environmental sciences grant in CU history at the time was awarded to INSTAAR in 2011: $5.9 million over six years to continue intensive studies of the Colorado alpine through the Long-Term Ecological Research program.
Education: CU-Boulder is universally ranked among top research universities, and is named #1 in earth science and in atmospheric science in an internationally acclaimed university ranking.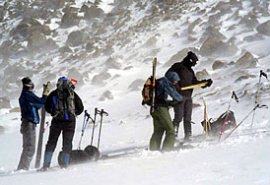 Research Mission
INSTAAR develops scientific knowledge of physical and biogeochemical environmental processes at local, regional and global scales, and applies this knowledge to improve society's awareness and understanding of natural and anthropogenic environmental change.
Teaching Mission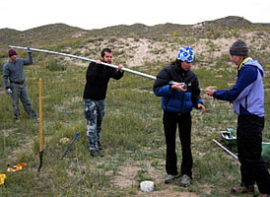 INSTAAR supports the University of Colorado's educational mission, providing interdisciplinary research opportunities to graduate and undergraduate students that foster appreciation and understanding of the biological, chemical, and physical processes operating in continental and ocean environments. The Mountain Research Station and other field study sites aid the educational efforts of the Institute. INSTAAR has led education efforts that integrate students across multiple departments and colleges and connect students with international educational experiences.
Social Mission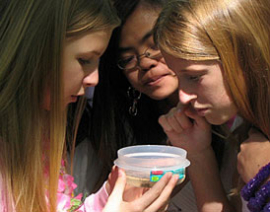 INSTAAR conducts activities in research, education, and science leadership designed to address critical concerns such as ecosystem resilience, biodiversity, water resources, agriculture, national security, and resources in sites ranging from the alpine areas of the Rocky Mountains to the remote regions of the world. Our expertise is applied to predictive understanding of environmental processes, including the maintenance of water quality and anticipating and responding to long-term environmental alterations. Changes and disturbance in high-latitude regions not only affect the lives of indigenous residents but also, through global teleconnections, have a bearing on the lives of people everywhere.