Students are at the forefront of our earth and environmental science research in both field and lab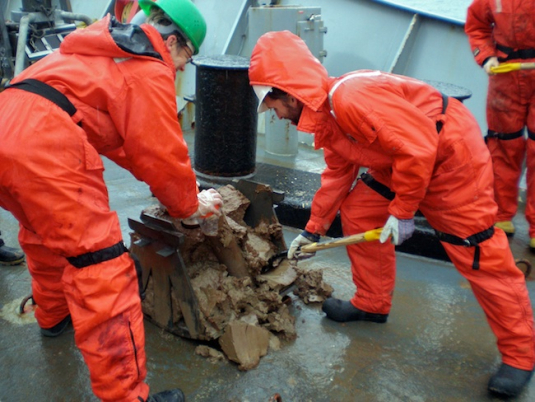 INSTAAR is an interdisciplinary scientific research institute dedicated to understanding change in earth systems. Researchers from many departments and programs come together in one unit to study the challenging environmental issues that confront our world and to share their expertise in biogeochemistry, climate, ecology, environmental microbiology, geochemistry, geochronology, geology, geophysics, hydrology, oceanography, paleoenvironment, and surface processes.
While INSTAAR roots are in cold regions research, we have expanded our studies to a wide variety of temperate and tropical environments and problems on all seven continents and the world's oceans. INSTAAR's national and international research leadership is augmented by exceptional strength in graduate education.
Students at INSTAAR are at the forefront of research projects and are an integral part of the institute. For students with interests in earth and environmental science, INSTAAR provides a unique opportunity for integrative training, research experience in the field and lab, and access to a wide variety of analytical and computational facilities beyond those of their home academic departments.
Students at INSTAAR are just as likely to meet at a weekly tea or rock climbing session as in the lab. The friendly community that students form is part of the unique, interdisciplinary culture of INSTAAR.
INSTAAR faculty involve graduate and undergraduate students in their research. Graduate students are often employed as research assistants on grant-funded projects and conduct their own degree research.
Most INSTAAR faculty members also have an appointment in a CU academic department or program: Anthropology, CEA Engineering, Environmental Studies, Ecology and Evolutionary Biology, Geography, Geological Sciences, or Atmospheric and Oceanic Sciences. Faculty offer courses through the departments.
Likewise, students conduct research at INSTAAR but are registered for a degree program in an appropriate department. Some choose to participate in interdepartmental programs like Hydrological Sciences or the Certificate in Oceanography.
Prospective students are encouraged to contact one or several INSTAAR faculty working in their areas of interest. Contacting graduate students already working with those faculty members may be helpful as well. Send general INSTAAR-related student questions to instaar@colorado.edu.