TundraCam is a webcam on Niwot Ridge, Colorado, that can be steered by anyone with a web browser that supports Flash. It is located in the mountains 40 miles (64 km) northwest of Denver and 17 miles (27 km) west of Boulder, at an elevation of 11,600 feet (3528 m). TundraCam is above timberline, looking toward the ridge that forms the Continental Divide.
The camera is attached to a meteorological tower, about 10 m (~33 ft) above the ground. A robotic arm and special software allow the camera to be rotated and zoomed from a web browser. The connection to the internet is via a Cat 5 serial cable to the Tundra Lab, and then via a four mile buried fiber optic cable to the INSTAAR Mountain Research Station.
TundraCam is used by scientists as well as the general public. The cam enables real-time monitoring of cloud cover, snow drifting, snow-melt patterns, and vegetation changes. You can also occasionally see scientists studying the high-altitude environment, often tending to instruments and using the Subnivian and Tundra Labs. The top of Long's Peak at 14,255 feet (4345 m) is visible in clear conditions.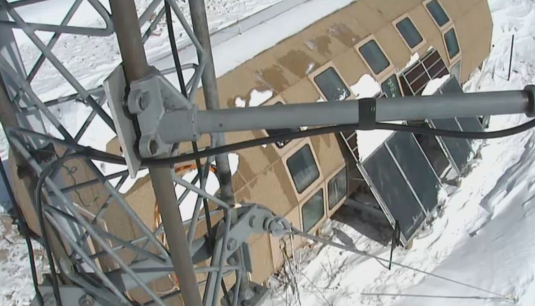 Related Research