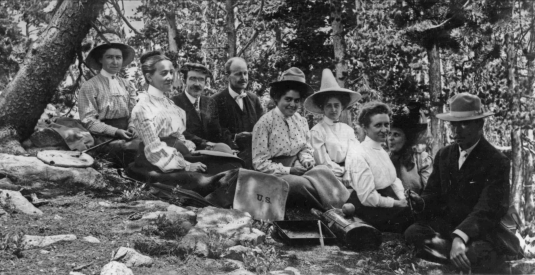 Twenty-six miles to the west of Boulder, at 9,500 feet in elevation, scientists and students at the Mountain Research Station (MRS) have gathered since 1920 to conduct some of the world's most unique studies on high-altitude ecology and, more recently, how climate change is altering it. Today, the station maintains the longest continuous record of greenhouse gas measurements in the continental U.S. and is the highest elevation climate station in the country.
As the Mountain Research Station celebrates its 100th anniversary this month, its director is already planning for the next 100.
The anniversary celebration was postponed for two years because of the pandemic. The Mountain Research Station was established from predecessors in 1920, but 1922 was the date of the first field course offered on site.
Read the CU Boulder Today story. Learn a little about MRS history and plans for a diverse, accessible, and visible next century.
Celebrate at the MRS. See the dinner and seminar series by artists and scientists to be held at the Wildrose Dining Hall, and support access to field experiences for students from underrepresented groups.
Browse the MRS website for events and research.