Bio
What do I do around here?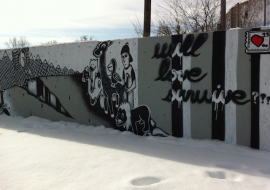 Communications
Connect INSTAAR and CU science with people in many communities who are working toward a resilient, transformational world.
Use evidence-based practice to create, collect, and curate content that shares INSTAAR's vital research on global change and sustainability with varied communities.
Act as web site content strategist.
Develop identity and branding that accurately reflects INSTAAR.
Outreach
Foster institute-wide approach to outreach.
Engage various external audiences with INSTAAR science.
Knowledge management
Manage library of specialty materials on earth and environmental science.
Ensure that graduating students have the information skills necessary for successful scientific careers.
Provide on-demand research and custom training on information and resources to individuals and groups.
Analytics
Conduct research to understand INSTAAR and CU compared to counterparts.
Measure impact over time.