Group members participate in a study, published today, about western forest productivity, changing growing season length (GSL), and how to measure GSL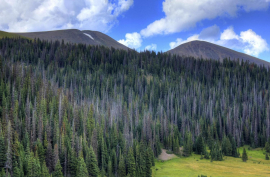 December 19, 2018. The new INSTAAR study, published today in the journal Scientific Reports, examined data from eleven western sites in the AmeriFlux and Long-Term Ecological Research networks, a set of monitoring stations supported by the Department of Energy and National Science Foundation. These long-term research sites measure, among other things, the exchange of carbon dioxide between forests and the atmosphere. Growing seasons are lengthening across the globe with consequences for ecosystem function including productivity, nutrient cycling, hydrology, and many associated climate feedbacks. Evergreen conifer forests contribute disproportionately to carbon cycling in western North America and other semi-arid areas and have been identified as a research priority due to their potential sensitivity to disturbance. Despite a large number of studies on the topic, no standard for measuring the beginning, middle and end of a growing season has emerged, leading to diverging—and at times, wildly opposite—conclusions. The study provides recommendations and best practices for calculating growing season length by using an ensemble approach, combining multiple study methods and taking an average to come up with a more robust conclusion.
Visit news link written by Trent Knoss at CU Boulder Today >
---
New group paper uses novel method to measure the spatial distribution of water content in a seasonal snowpack during the spring snowmelt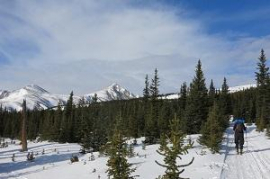 December 7, 2018. Mountain Hydrology Group member, Ryan Webb just published a paper in Water Resources Research on his novel work on Niwot Ridge, CO with group members Keith Jennings and Noah Molotch. "Many communities and ecosystems around the world rely on mountain snowpacks to provide valuable water resources. An important consideration for water resources planning is runoff timing, which can be strongly influenced by the physical process of water storage within and release from seasonal snowpacks. The aim of this study is to present a novel method that combines light detection and ranging with ground‐penetrating radar to nondestructively estimate the spatial distribution of bulk liquid water content in a seasonal snowpack during spring snowmelt. We develop these methods in a manner to be applicable within a short time window, making it possible to spatially observe rapid changes that occur to this property at subdaily timescales."
---
Congratulations to Kate Hale on a stellar job defending her masters thesis
November 30, 2018. Mountain Hydrology Group member, Kate Hale defended her master's thesis titled Streamflow sensitivity to climate warming and a shift from rainfall to snowfall. As the climate warms, the fraction of precipitation falling as snow is expected to decrease. In snow-dominated mountainous regions, where reliance on snowpack and snowmelt is great, a reduction in snowfall fraction prompts us to examine downstream changes in streamflow and water resources. Shifts in precipitation phase are expected to alter the magnitude of ecosystem productivity, the timing of water resource availability, and, ultimately, the amount of annual streamflow. She will be continuing on to pursue a PhD in the Geography department here at CU, as a student of Noah Molotch in the Mountain Hydrology Lab group, with an interest in further evaluating streamflow sensitivity on an empirical level, both nation-wide and within an elevational gradient.
---
Keith Musselman talks about the effect of climate change on flooding and snowpack on NSF Science360 Radio and KRDO television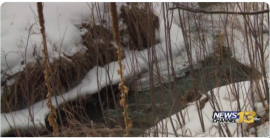 November 6, 2018. Mountain Hydrology Group member, Keith Musselman talks about Rain-on-snow events that could bring more intense and frequent flooding in the West, broadcast on NSF's Science360 Radio which was a rebroadcast from H20 Radio. The day before, an interview with Keith was covered by Abby Acone on KRDO television. Keith explained that, "in the future climate with more rainfall and less snowpack that system that we rely heavily upon starts to break down."
---
Oliver Wigmore Receives Prestigious New Zealand Fellowship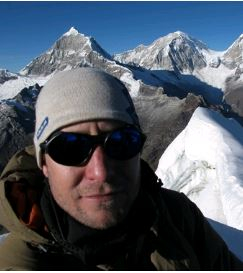 October 29, 2018. Dr. Oliver Wigmore, a member of the Mountain Hydrology Group and a Research Associate of the Earth Lab at INSTAAR, was awarded a two-year New Zealand Postdoctoral Fellowship by The Royal Society Te Apārangi Rutherford Foundation Trust. Wigmore will be going to Victoria University of Wellington to complete research entitled, "Improving understanding of debris-covered glacier dynamics, Haupapa/Tasman Glacier, New Zealand." Wigmore's research interests are primarily centered around the cryosphere, mountain hydrology and water resources, with an additional focus on the development and deployment of unmanned aerial systems (UAS) and remote sensing. While at CU Boulder, Wigmore is integrating UAS datasets with field measurements to improve our understanding of dynamic ecohydrologic connections and spatiotemporal variability in the Boulder Creek watershed. For more information please see his personal webpage.
---
Congratulations to Dr. Keith Jennings on a his PhD dissertation defense

August 21, 2018. Group member Keith Jennings defended his dissertation titled Evaluating the Climatic and Energy Balance Controls on Snow Accumulation and Melt in Mountain Snowpacks. Snow is indispensible to the water resources and economy of the western United States, making it essential to accurately predict snowmelt volume, timing, and rate. However, uncertainties in snowpack processes, the effects of climate change, and spatial variability in rain-snow partitioning all complicate efforts to simulate snow accumulation and melt. With those issues in mind, this dissertation clarifies seasonal snow cover evolution in a changing climate by utilizing ground observations and validated output from a physics-based snow model. Keith has accepted a Postdoctoral Scholar position sponsored jointly at the University of Nevada Reno and the Desert Research Institute.
---
New paper details increased rain-on-snow flood risk over western North America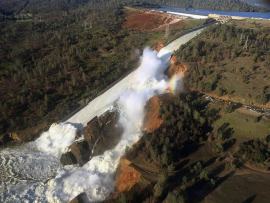 August 6, 2018. Cutting edge paper in the prestigious journal Nature Climate Change by Mountain Hydrology Group member Keith Musselman and others at The National Center for Atmospheric Research (NCAR) about rain-on-snow flooding is out today. "Rain-on-snow events can be intense and dangerous in mountainous areas, but they are still relatively poorly understood," said Keith. The findings represent an important first step toward better understanding rain-on-snow flood risk in the context of anthropogenic climate change, which could significantly shift the timing and extent of future flood regimes.
---
Tube to work day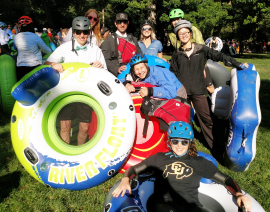 July 11, 2018. The Mountain Hydrology group had the best commute to work as they tubed 3.5 miles down Boulder Creek on Tube to Work today. They joined 1,000 tubers for the 11th annual bumper tube ride down Boulder Creek.
---
Alice Hill offered prestigious Fulbright grant to work in Central Chile
July 10, 2018. Alice's Fulbright will take her to central Chile where she will study water vulnerability. She will be collaborating with Pablo Mendoza and James McPhee who are both located at the University of Chile in Santiago. Her research with Hidrologia Ambiental at the Advanced Mining Technology Center seeks to improve water vulnerability forecasting due to increased pressure from mining and quantifying how much water comes from non-renewable glacier ice as compared to renewable sources like snow and rain. She's looking forward to learning to salsa in Santiago and to explore the region by public transportation, which lends itself to unexpected interactions and conversations. Ultimately, she plans to work at a teaching university in the U.S.
---
Outdoor Enthusiasm Fuels Alice Hill's Science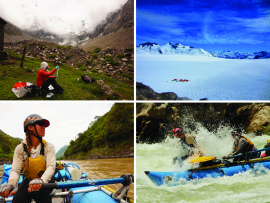 May 4, 2018. Alice Hill's passion for the outdoors propelled her through her science career at CU Boulder. The former INSTAAR, Geography graduate student and member of the Mountain Hydrology Group successfully defended her thesis in Fall 2017 wrapping up a field-intensive PhD. A new CIRES article spotlights Dr. Hill's story and her advocacy for science that supports water sustainablity and river conservation in regions where water resources are pressured by a warming climate or development. Connecting her love for mountain wilderness and science has taken her around the globe. She explored the social and environmental impacts in the Naryn River in Basin in Kyrgyzstan. She also took part in collecting the first environmental base dataset of the Maranon River headwaters in the Peruvian Andes, a river which faces pressure from hydropower development. The hydrologic assessment paper was just published here. Watch for the film, "Confluir" coming soon. Next up for Hill will be a postdoctoral research position at NSIDC, where she will help clarify water vulnerabilities in the Pamir Mountains of Central Asia as part of the Contribution to High Asia Runoff from Ice & Snow (CHARIS) project.
---
Congratulations to group member "Dr." Qinghuan Zhang on the defense of her PhD dissertation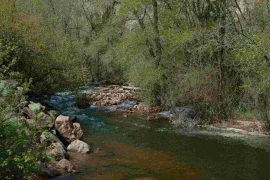 April 12, 2018. Congratulations to group member Dr. Qinghuan Zhang as she defended her PhD dissertation, Modeling the Hydrology and Hydrochemistry of the Boulder Creek Watershed. Mountains in the western United States act as significant water storage towers, but mountain streamflow systems are poorly understood due to the harsh environment, variable climatic conditions, and difficult accessibility. As a result, this study seeks to constrain streamflow recharge sources and future streamflow conditions using a combination of hydrochemical analyses and hydrologic models in the 264 km2 Boulder Creek Watershed. Assessing streamflow conditions under future climate scenarios is essential for ascertaining the long-term supply of water to the public and evaluating the aquatic health of watershed streams. The results advance our understanding of streamflow source waters in complex mountain terrain, which necessitate water resources allocation and management under future climate scenarios.
---
Rain or snow? Humidity, location can make all the difference
March 21, 2018. Congratulations to Three Mountain Hydrology Group members, lead author Keith Jennings, graduate researcher Taylor Winchell, Director of the Center for Water Earth Science & Technology (CWEST) Noah Molotch and CU colleague Ben Livneh who published the paper Spatial variation of the rain–snow temperature threshold across the Northern Hemisphere in the prestigious journal Nature Communications. Watch and read this story about the research which aired last night on 9News. Trent Koss at CU press covered the paper here. Nearly 18 million precipitation, temperature, and humidity observations spanning over 100 countries and four continents across the Northern Hemisphere were used. The dataset was created by the Environmental Centers for Prediction (NCEP) and is hosted by the National Center for Atmospheric Research (NCAR).
---
KGNU Radio highlights the importance of measuring snow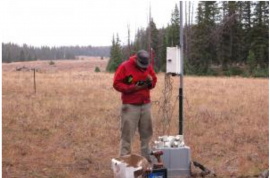 March 9, 2018. The KGNU community radio station serving the Front Range and beyond hosts a state wide series on water called Connecting the Drops. Their most recent article, Connecting the Drops: Measuring Snow, highlights the importance of measuring snow and draws on local expertise. KGNU speaks to NSIDC's Jeff Deems about how measuring the amount of water in snow is crucial information for forecasting streamflow runoff. CWEST director Noah Molotch also adds that the advancement of airborne snow measurements, like that of NASA's SnowEx Campaign, is transforming snow measurements and will improve water supply management and forecasting.
Visit link for audio and article >
---
Snowpack Near Record Lows Spells Trouble for Western Water Supplies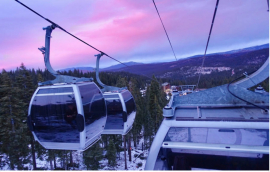 January 15, 2018. Musselman, et.al. paper contributes to InsideClimate News article about low western snowpack. According to Bob Berwyn of InsideClimate News, "Scientists [Musselman and others] say snow seasons like the U.S. West is experiencing will become more common as global temperatures rise, and economic costs will go up, as well."
---
Congratulations to group member "Dr." Theodore Barnhart on his PhD dissertation defense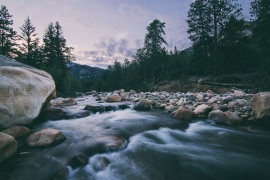 December 19, 2017. Congratulations to group member Dr. Theodore Barnhart on his defense of The Response of Streamflow and Evapotranspiration to Changes in Snowmelt across the Western United States. Snowmelt rate, timing, and amount are forecast to change under future climate, potentially altering streamflow and evapotranspiration patterns. This dissertation investigates the relationship between snowmelt rate, timing, and amount and runoff or streamflow at the plot and regional scales across the western United States. Theo has taken a permanent position as a Physical Scientist at the USGS Wyoming-Montana Water Science Center in Helena, Montana. He primarily works as part of the National Hydrologic Model and Stream Stats teams and is interested in bringing new, predictive products to local cooperators.
Visit Chapter 4 publication link >
---
New group paper offers insights into how snow water resources may respond to climate change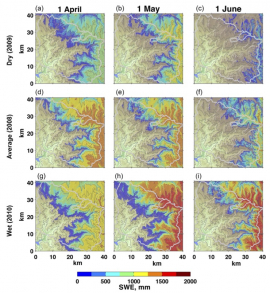 December 11, 2017. The Musselman, Molotch and Margulis paper published today in The Cryosphere evaluates how melt rates in the California Sierra Nevada respond to a range of warming projected for this century. Snowfall and melt were simulated for historical and modified (warmer) snow seasons. Winter melt occurs more frequently and more intensely, causing an increase in extreme winter melt. In a warmer climate, less snow persists into the spring, causing spring melt rates to be substantially lower. The results offer insight into how snow water resources may respond to climate change.
---
Congratulations to group member "Dr." Alice Hill on the defense of her PhD dissertation

November 13, 2017. Congratulations to group member Dr. Alice HIll as she defended her PhD dissertation, Rapid assessment of hydrologic controls on mountain water resources. Alice's research is initially informed by headwater scale streamflow separation work at the Niwot Ridge Long Term Ecological Research site in the Colorado Rocky Mountains, and is further developed via two case studies in Kyrgyzstan's Tien Shan mountains and in the Peruvian Andes. Alice has landed a post doctoral position with the CHARIS project housed at Univ of Colorado and the National Snow and Ice Data Center. She's working with an interdisciplinary team to identify water supply dependency on climate sensitive melt water sources from the glaciers and snow packs of the Pamir and Tien Shan mountains of Central Asia. Alice plans to continue pursuing work that allows her to anticipate water vulnerabilities in developing countries that rely on mountain water resources, but where environmental data records are notoriously scarce. These populations are among those that are the most vulnerable to climate change related resource stress because they lack both independent and governmental resources to anticipate and mitigate climate-related impacts to their livelihoods.
Visit Chapter 3 publication link >
---
Oliver Wigmore's glacier-mapping drone soars to nearly 5000 meters, setting a record
Video courtesy of David Malakoff and Science.
November 10, 2017. Oliver's latest paper in The Cryosphere, Monitoring tropical debris-covered glacier dynamics from high-resolution unmanned aerial vehicle photogrammetry, Cordillera Blanca, Peru just out this week was covered today in Science by David Malakoff. David put together an informative piece and video about tropical glaciers and Oliver's high-flying drone.
---
A warm welcome to new group member Keith Musselman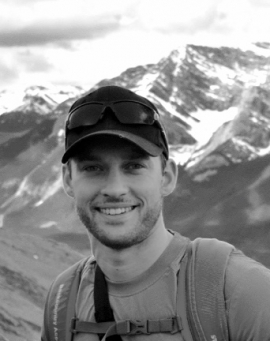 October 18, 2017. We welcome new research faculty member Keith Musselman to the Mountain Hydrology Group. Keith's research interests are on the topics of terrestrial hydrology, hydrometeorology, and remote sensing in mountainous and forested seasonally snow-covered environments. The overarching goal of his research is to evaluate the availability of freshwater in these environments and the physical mechanisms and pathways responsible for its evolution.
---
We welcome new group member and PhD candidate, Qinghuan Zhang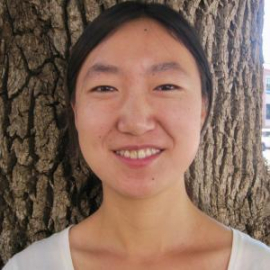 August 30, 2017. We welcome Qinghuan Zhang to the Mountain Hydrology Group. Qinghuan, a PhD student in Geography focusing on hydrology and water resources. She studies streamflow partioning and hydrologic modeling in mountainous watersheds.
---
RSE paper applies GRACE Groundwater Drought Index (GGDI) over CA Central Valley capturing drought delays unique to groundwater drought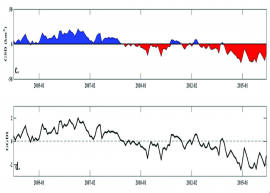 August 17, 2017. Remote Sensing of Environment paper quantitatively presents "an approach to evaluate groundwater drought occurrence based on observations from NASA's Gravity Recovery and Climate Experiment (GRACE) satellite mis- sion. Normalized GRACE-derived groundwater storage deviations are shown to quantify groundwater storage deficits during the GRACE record, which we define as the GRACE Groundwater Drought Index (GGDI)."
---
A warm welcome to new group member and PhD candidate Kehan Yang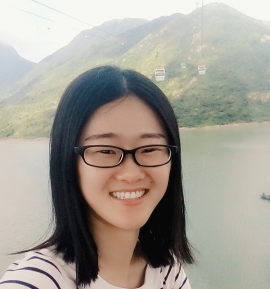 August 14, 2017. Kehan has just arrived from the Institute of Remote Sensing and Digital Earth at the Chinese Academy of Sciences in Beijing where she earned a masters degree in Cartography and Geography Information System Science. Her masters thesis is titled, Monitoring lake area dynamics on the endorheic Tibetan Plateau based on multi-source satellite data.
Visit link to see footage of Pangong Lake on the Tibetan Plateau >
---
Mtn Hydro Group joins 1000 other commuters at tube to work day on Boulder Creek
July 14, 2017. According to the Daily Camera, "About 1,000 tubers [were] ... on Boulder Creek as Tube to Work Day celebrated its 10th year today with by far the largest commute in the event's history. When Jeff Kagan and Andy Gruel took to Boulder Creek in 2008 for the inaugural Tube to Work Day, it was just the two of them. In 2017, so many people showed up that tubers had to wait in line and flash wristbands, as if Boulder Creek was the area's newest amusement park ride."
View photos of our wild ride >
---
Paper just out quantifying the sensitivity of snowpack in Mediterranean climate mountain areas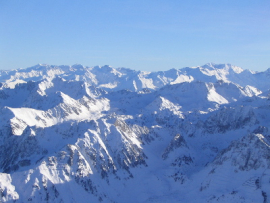 July 4, 2017. In this study we quantified the sensitivity of snow to climate warming in selected mountain sites having a Mediterranean climate, including the Pyrenees in Spain and Andorra, the Sierra Nevada in Spain and California (USA), the Atlas in Morocco, and the Andes in Chile. Meteorological observations from high elevations were used to simulate the snow energy and mass balance (SEMB) and calculate its sensitivity to climate. Very different climate sensitivities were evident amongst the various sites. For example, reductions of 9%–19% and 6–28 days in the mean snow water equivalent (SWE) and snow duration, respectively, were found per °C increase.
---
Video short showing a great application of Terrestrial Laser Scanning (TLS) to study mountain snow hydrology on Niwot Ridge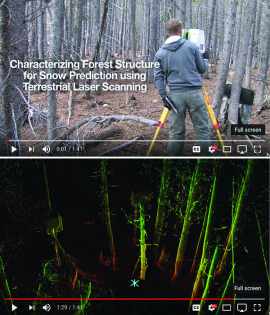 July 1, 2017. Adrian Harpold partnered with Keith Williams at UNAVCO, Inc. to perform the survey at the National Science Foundation funded Boulder Creek, CO Critical Zone Observatory (CZO) site. A Terrestrial Laser Scanning (TLS) system was used to characterize the forest structure at sites where intensive under-canopy snowpack monitoring is occurring and airborne laser scanning (ALS) has also been employed. Combining the technologies allowed a better estimate of forest structure and snowpack energy balance. Ultimately, this type of information can be employed to increase the effectiveness of land surface models in forested and complex terrain. For more information visit Adrian's paper here or the UNAVCO Highlight page here.
---
Just published paper by group members highlights a socio-hydro case study of water stress in the Naryn River Basin, Kyrgyzstan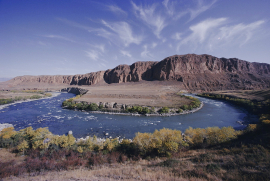 June 22, 2017. Alice Hill and Alana Wilson's new paper in the journal Water and covered in Glacier Hub's front page press release discusses how water vulnerabilities in Central Asia are affected by a complex combination of climate-sensitive water sources, trans-boundary political tensions, infrastructure deficiencies and a lack of water management organization from community to federal levels. This study aims to clarify the drivers of water stress across the 440 km Naryn River basin, headwater stem to the Syr Darya and the disappearing North Aral Sea.
---
CU Boulder scientists on skis gather snowpack data in spring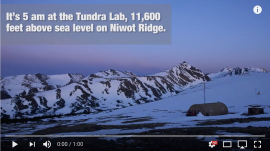 June 12, 2017. Each spring, a team of researchers from CU Boulder heads to a glacier where the city of Boulder gets its drinking water and measures the depth of snowpack. The data are used to help forecast water supplies and estimate wildfire danger for the coming year. The survey helps maintain an unbroken record of environmental data to measure climate change. http://www.colorado.edu/mrs/
---
Paper just out in Water Resources Research spotlighting our snow aridity index to predict forest productivity affected by bark beetle disturbance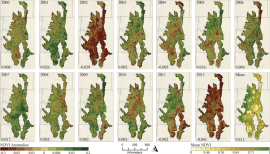 May 29, 2017. John Knowles, Leanne Lestak and Noah Molotch just published a paper comparing our snow aridity index (SAI) and snow water equivalent (SWE) to predict forest productivity. The SAI explained more variability than SWE. Multiple sources of remotely sensed and ground based information were used to evaluate the spatiotemporal variability of snowpack accumulation, potential evapotranspiration (PET), and Normalized Difference Vegetation Index (NDVI) throughout the Southern Rocky Mountain ecoregion, USA. Relationships between these variables were used to establish baseline values of expected forest productivity given water and energy inputs
---
New group paper published in Environmental Research Letters about topoclimate effects on conifer growth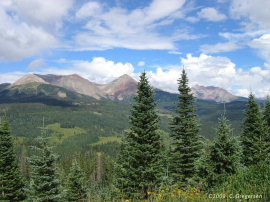 May 23, 2017. David Barnard, Holly Barnard and Noah Molotch's paper published online today looks at the topoclimate effects on growing season length and montane conifer growth. Spatial variability in the topoclimate-driven linkage between forest phenology and tree growth in complex terrain is poorly understood, limiting our understanding of how ecosystems function as a whole. To characterize the influence of topoclimate on phenology and growth, we determined the start, end, and length of the growing season (GSstart, GSend, and GSL, respectively) using the correlation between transpiration and evaporative demand, measured with sapflow.
---
A warm welcome to 3 new group members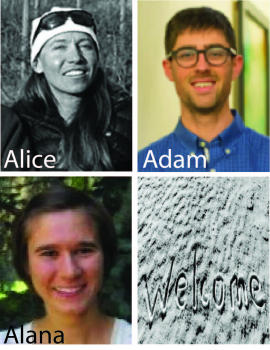 April 14, 2017. We welcome 3 new members to the Mountain Hydrology Group. Alice Hill, a PhD student in Geography who specializes in snow dominated water resource vulnerabilities in a changing climate; Alana Wilson, a graduate student in Geography who is studying climate change, water resources and the cryosphere; and Adam Wlostowski, a Postdoctoral Scholar whose interests lie at the intersection of hydrology, biogeochemistry, geology, and climatology.
---
Nature paper just published finds counterintuitive observations of slower snowmelt in a warmer world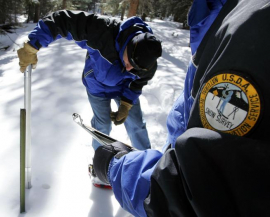 March 3, 2017. The lead author, Keith Musselman, a Mountain Hydrology Group alumni states in the Nature paper, "There is general consensus that projected warming will cause earlier snowmelt, but how snowmelt rates will respond to climate change is poorly known. We present snowpack observations from western North America illustrating that shallower snowpack melts earlier, and at lower rates, than deeper, later-lying snow-cover." In a Daily Camera article Noah Molotch, Mountain Hydrology Group director, "described Musselman's finding as particularly interesting as it shows a paradigm shift on how scientists perceive mountain snow sensitivity and how it's affected by climate."
---
NASA Earth Observatory press release highlights Mtn Hydro group near real time SWE data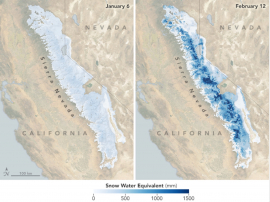 March 2, 2017. According to the press release written by Michael Carlowicz, "Snowpack on the Sierra Nevada provides one-third of the water consumed by California citizens, farmers, and businesses each year. For the first time in at least five years, there should be more than enough of it. According to the California Department of Water Resources (DWR), the water stored as snow in the Sierra Nevada range was 185 percent of the long-term average for the beginning of March. One year ago, it was 83 percent of the norm. According to the latest measurements from 98 ground-based stations, the average snow-water equivalent in the mountains was 45.5 inches as of March 1, 2017."
---
Group members are participating in new NASA SnowEx campaign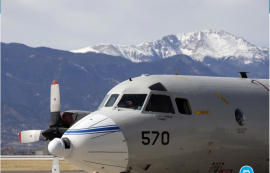 February 21, 2017. According to Dan Elliott at the Denver AP News, "Instrument-laden aircraft are surveying the Colorado high country this month as scientists search for better ways to measure how much water is locked up in the world's mountain snows — water that sustains a substantial share of the global population. A NASA-led experiment called SnowEx is using five aircraft to test 10 sensors that might one day be used to monitor snow from satellites. The goal: Find the ideal combination to overcome multiple obstacles, including how to analyze snow hidden beneath forest canopies."
---
KCBS news radio interviews Mountain Hydrology Group director, Noah Molotch
January 26, 2017. Discussions about water supply/management/storage/runoff, early snow melt, flood control, long-term drought, climate change, atmospheric rivers and wildlife habitat management.
---
Recent storms recouped 37 percent of California's five-year snow-water deficit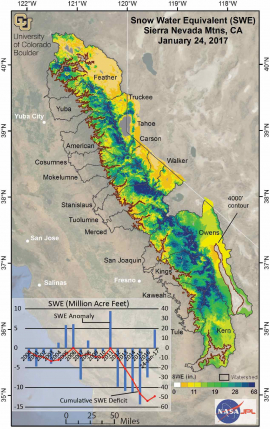 January 24, 2017. The recent "atmospheric river" weather pattern that pummeled California with storms from late December to late January may have recouped 37 percent of the state's five-year snow-water deficit, according to new research led by members of the INSTAAR Mountain Hydrology Group at CWEST. Using NASA satellite data, computer models, and ground-based snow sensors, researchers at CU Boulder's Center for Water Earth Science and Technology (CWEST) estimate that the recent storms deposited roughly 17.5 million acre feet of water during the month of January.
---
Latest paper shows high-mountain haze due to increasing wildfires in the west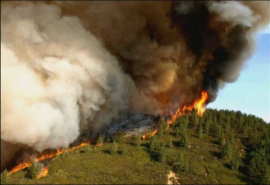 January 9, 2017. Bruce Finley wrote in the Denver Post yesterday, "The climate shift favoring droughts and more wildfires in the Western United States is leading to hazier days with reduced visibility in the high country, especially wilderness areas, where visitors seek endless blue skies."
---
Mountain Hydrology Group members will be at AGU in San Francisco next week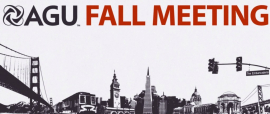 December 7, 2016. Mountain Hydrology group members will be converging on San Francisco next week for the annual American Geophysical Union (AGU) Fall meeting. Have a look at the INSTAAR Mountain Hydrology schedule to see how to connect with group members.
---
Congratulations to group member "Dr." Dominik Schneider on his PhD dissertation defense
December 6, 2016. Congratulations to group member Dr. Dominik Schneider on his defense of Understanding the Distribution of Snow Using Remotely Sensed Snow Covered Area. Snowmelt makes up a large portion of the streamflow in the mountainous western United States. The spatial distribution of snow water equivalent (SWE) can affect the magnitude and timing of the spring and summer runoff represented in the hydrograph. Hence, efforts to improve our understanding of the spatial distribution of SWE are vital for good management of our ecological and water resources. This research utilizes spatio-temporal datasets to promote the use of historical observations of fractional snow covered area (fSCA) to improve estimates of SWE. Future adaptions to climate change rely on improving our understanding of the controlling processes and our ability to monitor them at the relevant scales.
Visit Chapter 2 publication link >
---
"With the satellite data you get a much more comprehensive perspective… You can then use that to translate to how much spring runoff we might expect."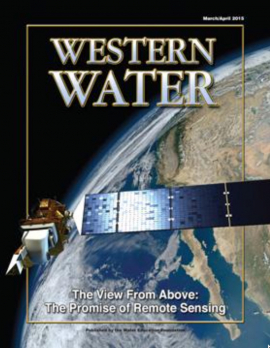 November 22, 2016. Work that the Mountain Hydrology group is doing using remote sensing to assess snowpack in western mountains is featured in the magazine Western Water in this article, The view from above: The promise of remote sensing. In the article the writer, Gary Pitzer, covers water science and the use of various forms of remote sensing technology to monitor, analyze, and better understand water in the West.
---
We welcome Oliver Wigmore as a post doctoral researcher to the Mountain Hydrology Group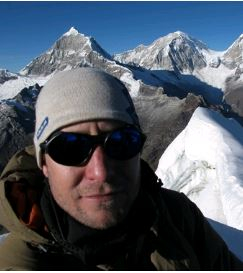 October 17, 2016. Oliver Wigmore just completed a Ph.D. at the Ohio State University Department of Geography and Byrd Polar and Climate Research Center. His research interests are primarily centered around the cryosphere, mountain hydrology and water resources, with an additional focus on the development and deployment of unmanned aerial systems (UAS) and remote sensing. His dissertation titled, Assessing Variability in Pro-glacial Soil Moisture: Integrating UAV's, Satellites and Field Hydrology in the Peruvian Andes, examines the role of soil moisture storage within the hydrologic budget of the Cordillera Blanca, Peru. His work at CU will integrate UAS datasets with field measurements to improve our understanding of dynamic ecohydrologic connections and spatiotemporal variability in the Boulder Creek watershed. He is working with Noah Molotch at the CU Earth Lab and the INSTAAR Mountain Hydrology Group. For more information visit his personal webpage.
---
Groundbreaking real-time SWE modeling improves snowpack information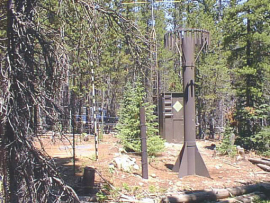 October 14, 2016. Details are in our latest paper, Real-time estimation of snow water equivalent in the Upper Colorado River Basin using MODIS-based SWE Reconstructions and SNOTEL data. Changes in climate necessitate improved snowpack information to better represent anomalous distributions of snow water equivalent (SWE) and improve water resource management. We estimate the spatial distribution of SWE for the Upper Colorado River basin weekly from January to June 2001–2012 in quasireal-time. Given that previous works using SWE reconstructions were limited to retrospective analyses by necessity, the work presented here represents an important contribution in that it extends SWE reconstructions to real-time applications and illustrates that doing so significantly improves the accuracy of SWE estimates.
---
New paper uses contact spectroscopy to solve measurement gap of seasonally-changing snow grain size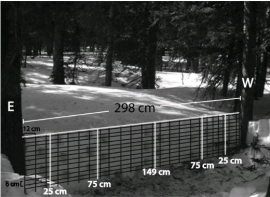 September 28, 2016. The paper, Measuring spatiotemporal variation in snow optical grain size under a subalpine forest canopy using contact spectroscopy is available from the Water Resources Research journal. The distribution of forest cover exerts strong controls on the spatiotemporal distribution of snow accumulation and snowmelt. The physical processes that govern these controls are poorly understood given a lack of detailed measurements of snow states. In this study, we address one of many measurement gaps by using contact spectroscopy to measure snow optical grain size at high spatial resolution in trenches dug between tree boles in a subalpine forest.
---
Kate Hale joins the Mountain Hydrology Team as an MA student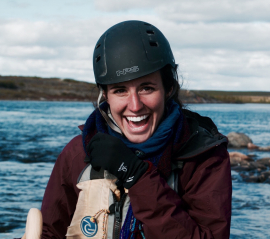 August 19, 2016. Kate will be pursuing research in snow and ice hydrology, interests originating from her upbringing in the "Frozen Tundra" of Green Bay, WI, years spent paddling Canadian arctic rivers and a B.S. in Environmental Biology from Georgetown University. Noah Molotch will be Kate's primary mentor. Kate is excited to be further integrating her love for the natural world into her academic career.
---
Streamflow decreases and forest uptake of atmospheric carbon dioxide are driven by earlier snowmelt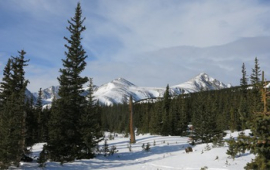 August 3, 2016. Two companion papers published today by Mountain Hydrology Group members in Geophysical Research Letters determine the effects of earlier snowmelt in the Colorado Rocky Mountains. The Barnhart, et al. paper Snowmelt Rate Dictates Streamflow and the Winchell, et al. paper Earlier snowmelt reduces atmospheric carbon uptake in midlatitude subalpine forests demonstrate the consequences of a warming climate on streamflow (Barnhart) and carbon uptake by forests (Winchell). The papers have been recognized by joint press releases at the National Science Foundation and the University of Colorado, follow the press release links to view additional content, including interviews, photos, and insights by scientists.
---
Ryan Webb joins the Mountain Hydrology Group for a postdoctoral fellowship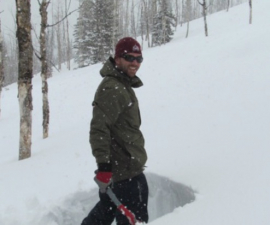 July 1, 2016. The Mountain Hydrology group welcomes Ryan Webb who just completed a Ph.D. in snow and vadose zone hydrology at Colorado State University. Ryan is an NSF Postdoctoral Fellow and will be mentored by Noah Molotch and Mark Williams here at INSTAAR along with Dr. Stefan Finsterle of Lawrence Berkeley National Labs. The title of his postdoctoral research project is New approaches to address scaling issues for lateral flow of water in a layered snow pack.
---
Taylor Winchell defends his master's thesis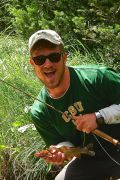 May 10, 2016. Today Taylor Scott Winchell successfully defended his master's thesis Changing Snowpack Dynamics: Phase Predictions and Forest Implications which was submitted to the Faculty of the Graduate School of the University of Colorado in partial fulfillment of the requirement for the degree of Masters of Science at the Department of Civil, Environmental, and Architectural Engineering.
---
Noah Molotch speaks to The Desert Sun, "... how are we going to manage the infrastructure that is not adapted to the new regime ..."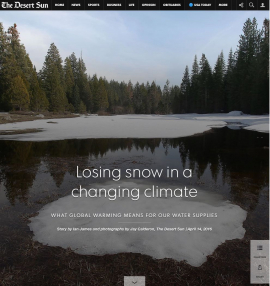 April 14, 2016. A very interesting and comprehensive analysis of climate change and snow in the western U.S. Losing snow in a changing climate: What global warming means for our water supplies. Story by Ian James and photographs by Jay Calderon, The Desert Sun, April 14, 2016.
---
Colorado and Utah Scientists Study Colorado Mountain Streamflow in a Warming Climate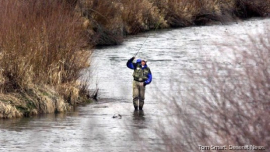 April 12, 2016. In snow-dominated mountain regions, a warming climate is expected to alter two drivers of hydrology: (1) decrease the fraction of precipitation falling as snow; and (2) increase surface energy available to drive evapotranspiration. This study uses a novel integrated modeling approach to explicitly separate energy budget increases via warming from precipitation phase transitions from snow to rain in two mountain headwaters transects of the central Rocky Mountains.
View Paper | Read Press Release
---
John Knowles Joins the Mountain Hydrology Group as postdoctoral researcher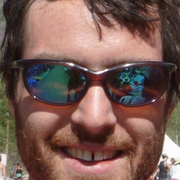 September 11, 2016. We welcome John Knowles as a new postdoctoral researcher in our group. John received his PhD from the University of Colorado in 2015 and his research during that time was broadly focused on the exchange of water vapor and carbon dioxide between Earth's surface and the atmosphere using eddy covariance, chamber, gradient method, and isotopic techniques. During his tenure with the Mountain Hydrology Group, he's looking forward to incorporating Geographical Information Systems (GIS) and remote sensing techniques into his research program at the nexus of hydrological, biological, and atmospheric processes. In his free time, John also enjoys skiing, cooking, gardening, and spending time with his family.
---
More Water Flowing from Bark Beetle Infested Watersheds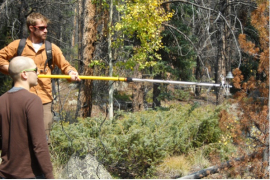 March 12, 2015. A bark beetle epidemic across western North America isn't just leaving ugly grey spots among green mountain vistas. A recently published study adds to the evidence that it's changing the way water moves across the landscape and eventually into people's homes.
---
Alumna Danielle Perrot Begins Position at the City of Greeley Water Dept.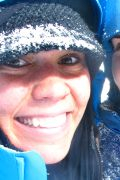 September 15, 2014. Congratulations to Danielle Perrot who is now a Water Resource Analyst at the City of Greeley Water and Sewer Department in Greeley, Colorado. She will be using biogeochemistry to do decreed water accounting which is required for the administration of our water supply here in Colorado.
---
Adrian Harpold Accepts Professorship at U of Nevada, Reno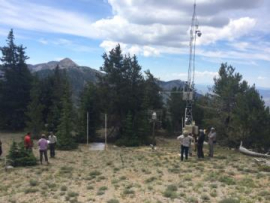 September 15, 2014. Congratulations to Adrian Harpold on his new assistant professor position in the Department of Natural Resources and Environmental Science at the University of Nevada, Reno. His research program utilizes existing observation networks and new field observations to improve the ecohydrological process underpinnings of Earth systems models. His diverse interests and background have led to investigations of runoff generation mechanisms via hydrological tracers and models, as well as the partitioning of water to its various stores and fluxes.
---
Taylor Winchell Joins the Mountain Hydrology Group as a masters candidate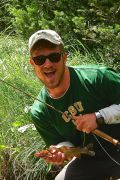 August 13, 2014. We welcome Taylor Wincell who just finished his bachelor of science degree in the Environmental Fluid Mechanics and Hydrology Program at the University of California, Berkley. His research focused on understanding the feedback interactions between vegetation and water. He will be working on a masters degree in the Civil, Environmental and Architectural Engineering department here at CU with Noah Molotch as his primary advisor.
---
Keith Jennings Joins the Mountain Hydrology Group as a doctoral candidate

August 13, 2014. Welcome to Keith Jennings who just finished his master of science degree in the Water Resources Graduate Program at Oregon State University. He will be working on a PhD at the Geography department here at CU with Noah Molotch as his primary advisor. His master's thesis was titled, Precipitation-snowmelt timing and snowmelt augmentation of large peak flow events, western Cascades, Oregon.
---
Dominik Schneider Wins 3 Year NASA Fellowship
May 28, 2014. Congratulations to Dominik Schneider for winning a NASA Earth and Space Science Fellowship which will provide him with full support for the next three years. His project will use satellite observations, models, and ground measurements to estimate snow water equivalent in the Colorado River Basin. The data sets will provide water managers throughout the river basin with real time snowpack information which will improve water resource decision making
---
Brooke Stamper Joins the Mountain Hydrology Group as an undergraduate researcher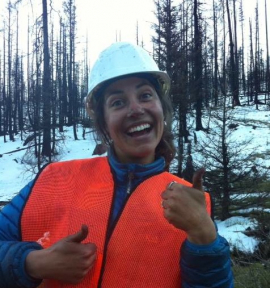 February 3, 2014. Brooke Stamper is a senior at the University of Colorado at Boulder. She will be working with Adrian Harpold this semester studying spatio-temporal variability in soil moisture. The photo of Brooke Stamper on the right was taken at the New Mexico field site.
---
Study Finds Climate Link to Atmospheric-River Storms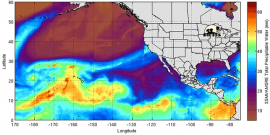 November 12, 2013. A new NASA-led study of atmospheric-river storms from the Pacific Ocean may help scientists better predict major winter snowfalls that hit West Coast mountains and lead to heavy spring runoff and sometimes flooding. Atmospheric rivers -- short-lived wind tunnels that carry water vapor from the tropical oceans to mid-latitude land areas -- are prolific producers of rain and snow on California's Sierra Nevada mountains. The finding, published in the journal Water Resources Research, has major implications for water management in the West, where Sierra runoff is used for drinking water, agriculture and hydropower.
---
Enhancing Estimates of Water Supplies and Seasonal Availability

October 29, 2013. The reconstructed Sierra Nevada, California snow water equivalent (SWE) product and interactions with the California Department of Water Resources forecasters were featured in NASA's Earth Science Applied Sciences Program 2012 annual report. "An Applied Sciences project is working with the California Department of Water Resources (CDWR) to assess applications of MODIS snow cover data to improve water supply forecasting. Estimating the amount of water stored in snow (snow water equivalent, or SWE) helps inform seasonal water availability. Typically, hydrologists measure mountain SWE at middle elevation locations using snow pillows, which are large bladders that measure the weight of the overlying snowpack. Such measures provide detailed information at point locations."
---
Important study about SNOTEL spatial representativeness published in Hydrological Processes paper
July 18, 2013. The spatial distribution of snow water equivalent (SWE) is a key variable in many regional-scale land surface models. Currently, the assimilation of point-scale snow sensor data into these models is commonly performed without consideration of the spatial representativeness of the point data with respect to the model grid-scale SWE. (Paper can be found in Hydrological Processes, DOI: 10.1002/hyp.9355, 2013)
---
Niwot LTER researchers using satellite to study snowpack in the Rockies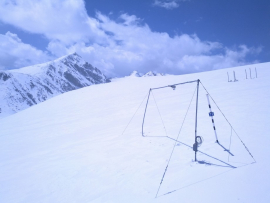 July 2, 2013. A group of researchers at the Niwot Ridge (NWT) Long Term Ecological Research (LTER) program are using an innovative new research approach to evaluate snowpack conditions across the Rocky Mountain region. Led by Noah Molotch, the group is employing remote-sensing from satellites and automated depth sensors at various elevations on Niwot Ridge to measure the snowpack to augment the existing snow measurement network now used by water managers.
---
New paper examines turbulent fluxes in an energy balance snowmelt model in Niwot Ridge forests
April 3, 2013. Turbulent fluxes of sensible and latent heat are important processes in the surface energy balance that drives snowmelt. Modeling these fluxes in a forested environment is complicated because of the canopy effects on the wind field. This paper presents and tests a turbulent flux model developed to represent these processes in an energy balance snowmelt model. (Paper can be found in Water Resources Research, doi:10.1002/wrcr.20073, 2013)
---
Molotch presents at the Center for Science & Technology Policy Research series
March 7, 2013. Noah Moloch presented "Ecohydrological Vulnerability to Changes in Climate and Land Use in the Rocky Mountains". The talk was designed for non-hydrologists and was delivered like a 101 course covering the group's latest snow hydrology research and related water issues in the Rocky Mountain region.
View live webcast | Read abstract
---
Harpold paper highlighted in EOS Research Spotlight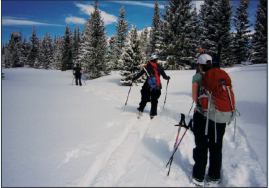 January 8, 2013. The freshwater supplies of the American West rely, for the most part, on snow. The Colorado River, the Rio Grande, and other rivers in the intermountain west—bounded by the Sierra Nevada and Cascade mountains to the west and the Rockies to the east—are the main sources of water for one of the driest parts of the continent, and their flows are predominantly fed by the spring- time melt of snow accumulated over the winter. (Paper can be found in Water Resources Research, doi:10.1029/2012WR011949, 2012)
---
Paper documents new spectral snowpack profiler probe
November 7, 2012. We present a portable spectral profiler probe to measure snow grain size stratigraphy in mountain snowpack at up to 5 mm vertical resolution, without the need for snow pit excavation. The probe infers grain size using near-infrared reflectance spectroscopy by inserting into the snowpack an optical package consisting of a light source and fiber optic receiver, which views the snow laterally and sends the collected reflected light to a spectrometer at the surface.
---
Leah Meromy defends her master's thesis
October 30th, 2012. Leah Meromy, a student at the University of Colorado at Boulder Geography Department and Hydrologic Sciences graduate program successfully defended her master's thesis. Her advisors are Noah Molotch (chair), Mark Williams, and Peter Blanken. The title of her thesis is "Subalpine snowpack-climate manipulation and modeling experiment at Niwot Ridge, CO and Valles Caldera National Preserve, NM".
---
Danielle Perrot defends her master's thesis
October 11th, 2012. Danielle Perrot, a student at the University of Colorado at Boulder Geography Department and Hydrologic Sciences graduate program successfully defended her master's thesis. Her advisors are Noah Molotch (chair), Mark Williams, and Suzanne Anderson. The title of her thesis is "Nitrate export response to spatially distributed snowmelt in alpine catchments".
---
Western snow is mother nature's drip irrigation system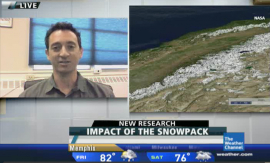 September 28th, 2012. Live interview on the Weather Channel. "Effectively what we've measured is the greeness or how the forest conducts photosynthesis each spring and summer period and we've related that to the amount of snow we get each winter preceeding that. We are looking at mother nature's drip irrigation system, which starts with the snowpack in the western United States, snow melt is providing water to the forest throughout the growing season."
More Resources
Contact Information
Noah P. Molotch
(Phone) 303 492-6151
Institute of Arctic and Alpine Research
University of Colorado
1560 30th Street
UCB 450
Boulder, Colorado 80309
Related Research
Research Themes