Using stable isotopes to understand Earth systems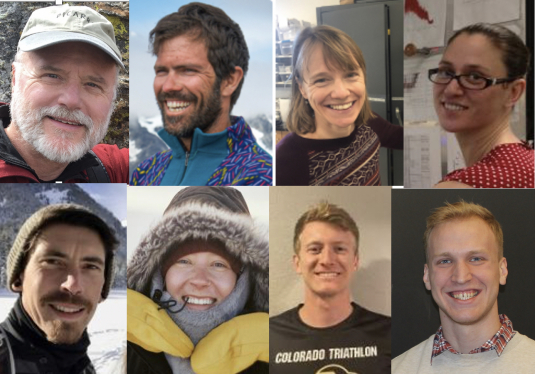 We study the carbon cycle by measuring stable isotopes of greenhouse gases from a global air sampling network.
We study climates of the past by measuring stable isotopes of water in ice cores from Greenland and Antarctica.
We fly drones over the Greenland Ice Sheet to measure isotopes of water vapor, and to better understand water fluxes from the cryosphere.
We measure methane on a local scale to study the sustainability of oil and gas extraction in the Rocky Mountain West.
We continually improve our methods with new, automated techniques for measuring environmental stable isotopes.
We provide analytical services to scientists and institutions around the world.
We excel at measurements of
δ13C and δ18O atmospheric carbon dioxide
δ13C of atmospheric methane and local sources of elevated methane
Water from ice cores as well as environmental waters
Our instrumentation includes
Dual-inlet and continuous-flow isotope-ratio mass spectrometers
Laser-based cavity ring-down spectrometers.
Stable Isotope Lab by the numbers
30+ Years of operations
8,000+ Square feet of lab space
800 Square feet of freezer space (-20°C)
5 Full-time employees + students and Post Docs
25,000+ Analyses per year
3,000 Gallons of liquid nitrogen on demand
180+ Publications associated with the lab
36+ Publications in Nature or Science
Partners


You can reach us at the lab at (303) 492-5495
Or just come visit! We are in the southeast corner of SEEC (Sustainability, Energy, and Environment Complex) at 4001 Discovery Dr.