Resources
New books in the INSTAAR Library
Our new crop of books features one of the most beautiful cover designs to come down the scientific publishing pike in some time: Future of the world's climate. But the pick for Library MVP goes to Glossary of glacier mass balance and related terms, for its sheerly functional beauty.
Drop by RL-1 room 281 to pick up one of these new resources: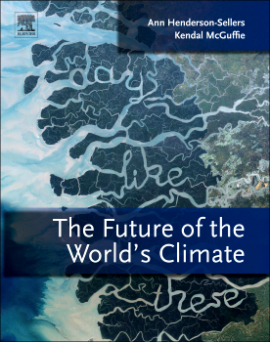 The future of the world's climate
2nd edition, edited by Ann Henderson-Sellers and Kendal McGuffie, 2012
This book sets climate prediction in the broadest perspective, in its geological, paleoclimatic, and astronomical contexts. All new or revised chapters bring climate science up to date beyond the IPCC Fourth Assessment Report.
Ocean circulation: Wind-driven and thermohaline processes
by Rui Xin Huang, 2010
This is the first advanced textbook to discuss both wind- and thermohaline-driven processes: important aspects of large-scale ocean circulation. It introduces in detail the dynamics and thermodynamics of oceanic general circulation.
Visual complexity: Mapping patterns of information
by Manuel Lima, 2011
Finding patterns and making meaningful connections inside complex data networks has emerged as one of the biggest challenges of the twenty-first century. Designers and scientists have begun employing innovative mix of techniques and interactivity to clarify, and often beautify, the clutter. From representing networks of friends on Facebook to depicting interactions among proteins in a human cell, this book presents 100 of the most interesting examples of information visualization by the field's leading practitioners.
Glossary of glacier mass balance and related terms
IHP-VII Technical Documents in Hydrology 86/IACS Contribution 2, 2011
This fantastic little reference work includes not only good definitions for terms ablation through zone, but formulae and units of measurement, constants and properties, and a useful index.