Resources
New INSTAAR brochure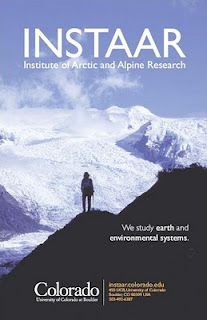 INSTAAR has a new brochure! Are you featured?
Print copies are available from Pam or Denise. Pick one up next time you're meeting someone from a funding agency, fellow institute, or outreach partner.
We're going to do this again, probably next year. So please take more wonderful, high-resolution photographs out there in the field or in the lab and give them to Shelly or David. Worth a thousand words, I hear.