INSTAAR is an interdisciplinary scientific research institute dedicated to understanding change in Earth systems. Researchers across many departments and programs come together in one unit to study the challenging environmental issues that confront our world.
As the University's oldest institute, INSTAAR has a long history of responding to pressing environmental issues. With deep roots in Quaternary history, polar regions, and alpine environments, today we embrace a broad global perspective on our planet's past, present and future, with a focus on bellwethers of environmental and social change. Our field sites are located across all seven continents, the world ocean, and the atmosphere, and include terrestrial and aquatic ecosystems from the tropics to the poles.
INSTAAR has an international reputation for leadership in far-reaching projects, environmental monitoring, precision data sets, integrative modeling, and long-term relationships with place and people. INSTAAR research is deeply embedded in places where we have often worked for years or decades. We strive to be trustworthy partners who have reciprocal relationships with local communities. We bring these research-based strengths to our exceptional graduate education and mentorship, and to involving undergraduates in the research process.
Students become researchers the moment they join INSTAAR. Graduate students conduct research in biological, chemical, and physical processes operating in continental and ocean environments. For students with interests in Earth and environmental science, INSTAAR provides unique opportunities for integrative training, research experience in the field and lab, and access to a wide variety of analytical and computational facilities beyond those of their home academic departments. Faculty, staff, and students help each other develop science expertise, gain entrepreneurial skills, and foster a welcoming culture and community.
We are committed to building an inclusive, actively antiracist institute where people of all identities are welcome, safe, and supported.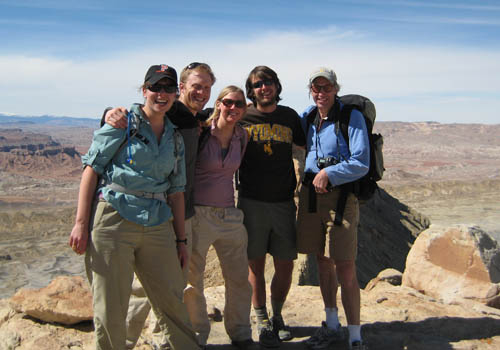 Influence
Science: Our researchers publish hundreds of papers each year. Their work was cited in other scientific papers more than 20,000 times last year alone (2021). Collectively, CU-Boulder papers in the geosciences generate more citations than those of any other university in the world.
Society: Our researchers share findings with wide audiences. They advise Congressional committees on climate issues and work with media through workshops, appearances on television and radio programs, and participation in documentary films. They lead K-12 students through hands-on projects and lab tours and write books for children and adults.
Economy: INSTAAR brings millions of dollars in research funding to Colorado each year—$13.2 million in the 2021 fiscal year.
Education: CU-Boulder is universally ranked among top research universities, and is named #1 in earth science and in atmospheric science in an internationally acclaimed university ranking.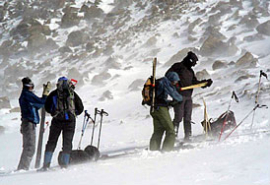 Research Mission
INSTAAR develops scientific knowledge of physical and biogeochemical environmental processes at local, regional and global scales, and applies this knowledge to improve society's awareness and understanding of natural and anthropogenic environmental change.
Teaching Mission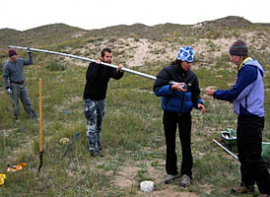 INSTAAR supports the University of Colorado's educational mission, providing interdisciplinary research opportunities to graduate and undergraduate students that foster appreciation and understanding of the biological, chemical, and physical processes operating in continental and ocean environments. The Mountain Research Station and other field study sites aid the educational efforts of the Institute. INSTAAR has led education efforts that integrate students across multiple departments and colleges and connect students with international educational experiences.
Social Mission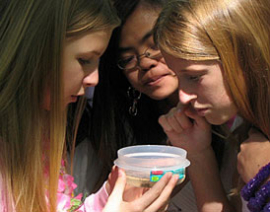 INSTAAR conducts activities in research, education, and science leadership designed to address critical concerns such as ecosystem resilience, biodiversity, water resources, agriculture, national security, and resources in sites ranging from the alpine areas of the Rocky Mountains to the remote regions of the world. Our expertise is applied to predictive understanding of environmental processes, including the maintenance of water quality and anticipating and responding to long-term environmental alterations. Changes and disturbance in high-latitude regions not only affect the lives of indigenous residents but also, through global teleconnections, have a bearing on the lives of people everywhere.