Inaugurated in 1951, INSTAAR is the oldest research institute at the University of Colorado. Its origins extend back farther, to the Mountain Laboratory in Tolland, Colorado (1909–1919), and to University Camp located at Niwot, Colorado (1914–1920). In the early 1920s, research moved from University Camp to the present site of the Mountain Research Station, which remains an important field station supporting INSTAAR research.
The booklet 50th Anniversary: The Institute of Arctic and Alpine Research 1951–2001 includes an extensive history of INSTAAR with several personal narratives.
2018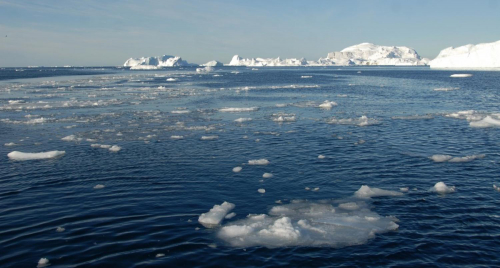 INSTAAR scientists continue to measure and predict rapid changes in earth systems, particularly in polar regions. An example is a study by Alexandra Jahn published in Nature Climate Change, which models the impact of warming on Arctic summer sea ice. She found that the likelihood of an ice-free Arctic summer is 30% by 2100 if warming is constrained to the Paris target of 1.5 °C. Chances rise to almost 100% if warming reaches 2 °C. The study clearly demonstrates the benefits of constraining global warming.
2013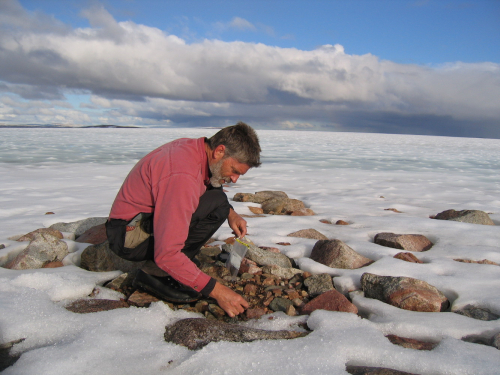 A study led by Giff Miller shows that summer temperatures in the Eastern Canadian Arctic during the last 100 years are higher now than during any century in the past 44,000 years and perhaps as long ago as 120,000 years. The study is the first direct evidence the present warmth in the Eastern Canadian Arctic exceeds peak warmth in the Early Holocene, when the amount of the sun's energy reaching the Northern Hemisphere in summer was roughly 9 percent greater than today.
2010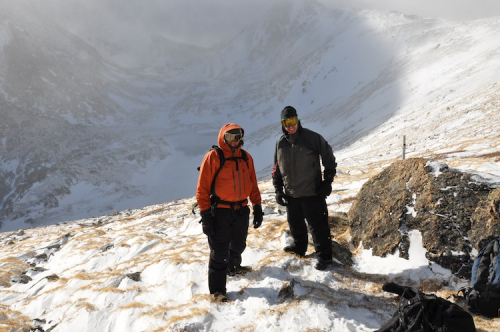 The National Science Foundation renews Niwot Ridge Long-Term Ecological Research funding with a a six-year, $5.9 million grant, the largest environmental sciences award in CU-Boulder history. Niwot Ridge LTER continues intensive studies of long-term ecological changes in Colorado's high mountains, both natural and human-caused, over decades and centuries.
Transformational research includes studies of high elevation ecosystems that are the "water towers" of the Intermountain West, that are early warning indicators of global climate change and ecosystem damage from air pollution, and that host previously unknown microbes active beneath the snow that expand our understanding of life in extreme environments.
2009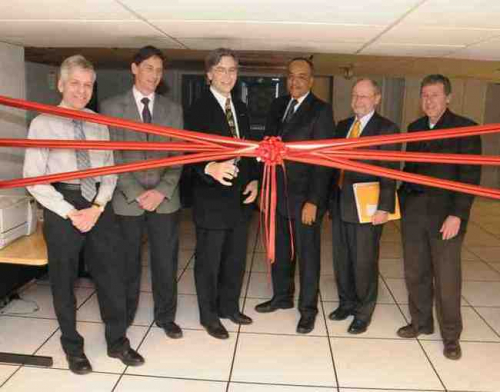 The Community Surface Dynamics Modeling System (CSDMS) acquires a supercomputer cluster, becoming the single largest computing facility on campus. The NSF-funded CSDMS is a network of hundreds of scientists from dozens of countries who generate a library of computational tools for modeling and predicting natural and human-influenced environmental events. The computer cluster extends their ability to model important aspects of Earth's surface processes, from glacial melting and flooding to coastal erosion and tropical ocean storms.
2008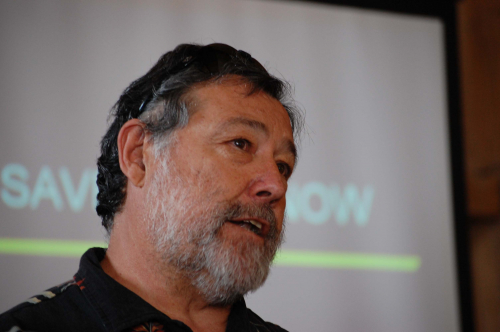 INSTAAR researchers work with the Colorado ski industry as climate change leads to less snow and warmer winters. Mark Williams and colleagues work extensively with mountain towns and ski resorts to forecast how snowpack and ski season conditions will change. Diane McKnight and her students look at how acid mine drainage affects the streams ski resorts can use to generate artificial snow.
2007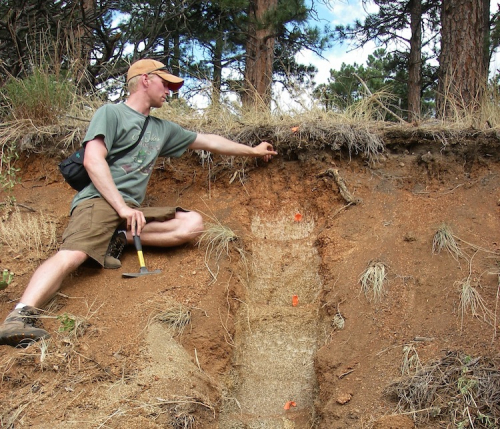 INSTAAR is chosen to host the Boulder Creek site of the Critical Zone Observatory (CZO), to advance our understanding of Earth's porous surface layer that stretches from the tops of the trees down to groundwater aquifers. Complex, often non-linear interactions of rock, soil, air, water, and biota in this constantly evolving boundary layer determine the availability of life-sustaining resources, including food production and water quality. CZO researchers are working to develop a robust predictive ability for how the structure and function of the Critical Zone evolves and how it will respond to projected climate and land-use changes. This effort uses a systems approach across a broad array of spatial scales, timescales, and scientific disciplines.
2004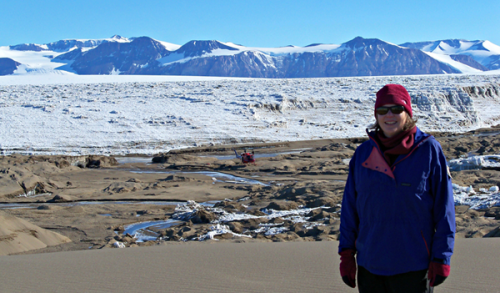 Diane McKnight leads a team researching changes to Colorado streams stemming from a changing climate and acid mine drainage. She also spearheads the start of the Long-Term Ecological Research program children's book series with My Water Comes from the Mountains (2004) and The Lost Seal (2006), parts of an integrated, collaborative engagement program with teachers and students across Colorado and the world.
1998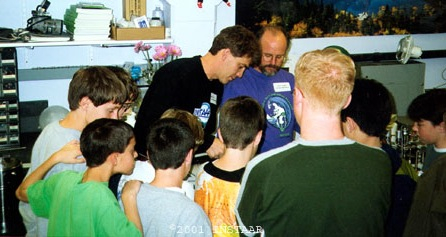 INSTAAR holds its first Open House for K-12 students, which has become an annual event introducing hundreds of kids from Southern Hills Middle School each year to environmental science through hands-on activities in INSTAAR labs and by Boulder Creek.
1994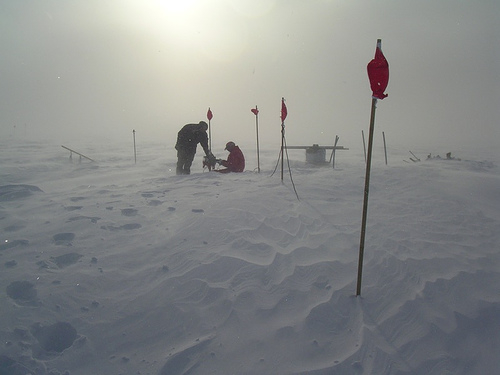 Jim White and colleagues find major and remarkably rapid climatic changes in the record of climate change over the last 150,000 years preserved in ice cores from the Greenland Ice Sheet. Using hydrogen and oxygen isotope data, they realize that the termination of the last cold spell, termed the Younger Dryas, was a warming of at least 7°C In a few decades—a human life span. Later work suggests that this warming may have taken place in only a few years. These results call into question most existing theories of ice-age evolution, and lay groundwork for the recognition of abrupt climate change.
1993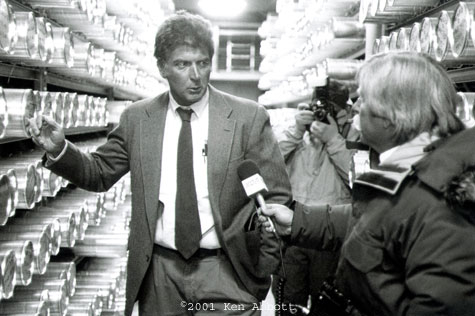 INSTAAR builds the National Ice Core Laboratory (NICL) at the USGS facility in Denver. The rich content of environmental data captured in polar ice yields striking new insights into the history of climate and environmental change.
1986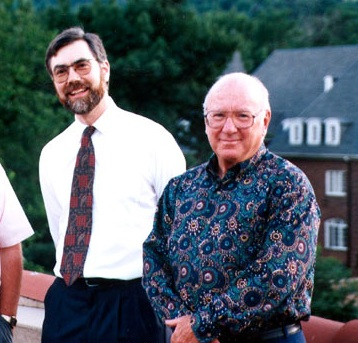 Mark Meier becomes Director of INSTAAR. He shifts the focus of the institute to problems of global change.
1980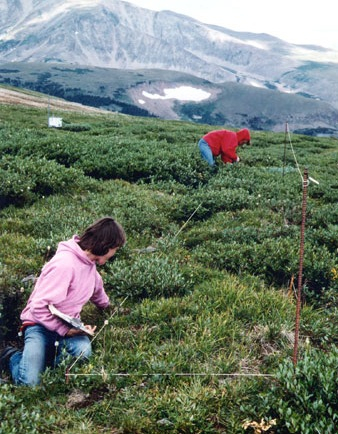 A shift from pure observational and inferential science to a more experimental, causal approach that embraces new technology is seen in the establishment of the Center for Geochronological Research and with Niwot Ridge becoming one of the six original Long-Term Ecological Research (LTER) sites—both of which continue today.
1979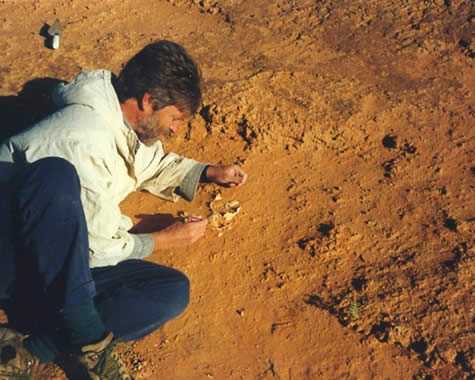 Giff Miller produces some of the earliest work on amino-acid racemization and, with John Andrews, establishes INSTAAR as a force for dating of postglacial substrates.
1976
As interest grows in the importance of glaciers in hydrology, the World Data Center for Glaciology is transferred to INSTAAR, under the direction of Roger Barry, from the U.S. Geological Survey. Over its first decade in Boulder, the advent of satellite data and associated data management innovations and a growing interest in sea ice and snow broadened the scope of the Center well beyond glaciers. In 1981, the WDC responsibility was transferred to CIRES in association with Roger Barry's new academic affiliation. As the National Snow and Ice Data Center (NSIDC), it continues to operate as an internationally recognized center for data management and research on the cryosphere.
1974
Jill Williams (Jaeger) finishes her INSTAAR/NCAR cooperative doctoral dissertation, one of the first attempts to use the growing power of NCAR computers to model the global climatic effects of the Laurentide and Scandinavian ice sheets. This remarkable first, by one of Roger Barry's students, heralded the beginning of global climatic computer modeling at INSTAAR.
1971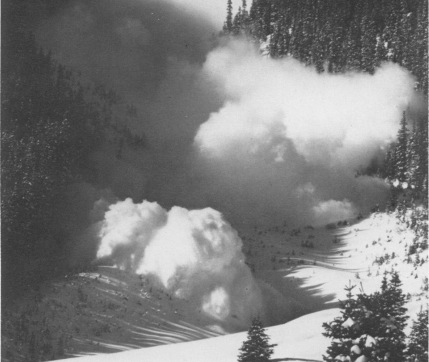 INSTAARs take on the San Juan Avalanche Project. Through 1987 they study snow science, snowpack, and avalanche forecasting and control from a base in Silverton, Colorado. The intensive field project was the most comprehensive and productive of its type ever conducted in the United States. It led to a better understanding of avalanches and hazard mitigation along San Juan highways. The Colorado Department of Highways (CDOT) and Silverton Avalanche School still use strategies generated by the project.
1970
Funded by the Bureau of Reclamation through Project Skywater, INSTAAR researchers study the potential effects of cloud-seeding snowpack in Western watersheds as part of the San Juan Ecology Project organized through Colorado State University. Through 1976, the project occupied most of INSTAAR and involved work in two alpine basins.
1969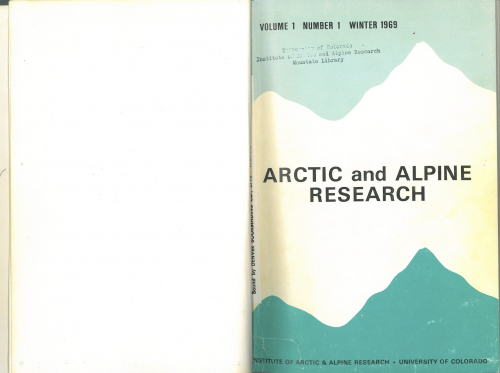 The first issue of Arctic, Antarctic, and Alpine Research published (as Arctic and Alpine Research) with papers on the geomorphology of Baffin Island, contribution of Laurentide deglaciation to eustatic sea level rise, environmental factors influencing the nesting sites of subalpine birds, analysis of talus surface fabrics, and plants identified in windblown debris on Colorado's St. Mary's Glacier.
1967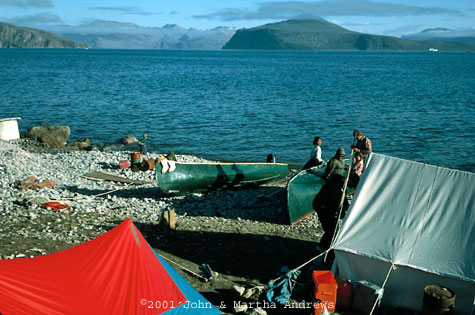 Jack Ives is appointed the Director of INSTAAR after John Marr. Ives recruits scientists from Canada and Great Britain to join him at the station, including John Andrews, Roger Barry, Nel Caine, Harvey Nichols, and Patrick Webber. Many of them have research interests in Arctic regions, expanding the geographic focus of the Institute beyond the Front Range.
The acronym for the institute is changed from IAAR to the more euphonious INSTAAR.
1956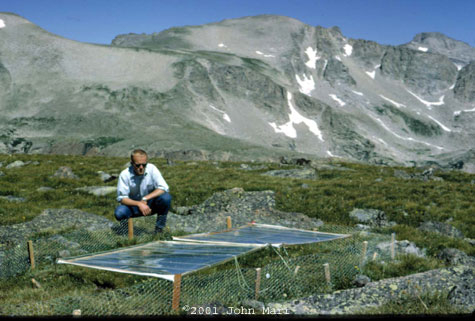 INSTAAR research is interdisciplinary from the beginning. "…it is much better to do our work and thinking in terms of ecosystem units than to attempt to work with communities and environment as discrete entities. The community is, of course, in any area, a very artificial unit in that it does not have any integrity when separated from its environment." –John Marr, address to the Rocky Mountain Alpine Seminar, December 7, 1946.
1952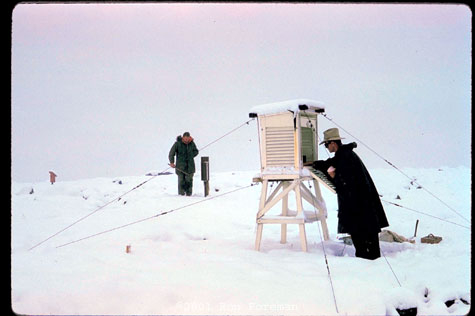 The new institute's first funding, from the U.S. Army Quartermaster Research and Development Command, is for testing military gear and clothing in extreme winter conditions. As part of that research, 16 climate recording stations are set up in different ecosystem zones. The first year of operation of the climate stations was problematic; meteorological instruments that could stand up to alpine winds and cold simply did not exist. Researchers spent considerable time designing ways around the problems. INSTAAR continues its tradition of pushing forward design for lab and field instrumentation to this day.
The climate stations remain in operation, adding to a decades-long climate observational record.
1951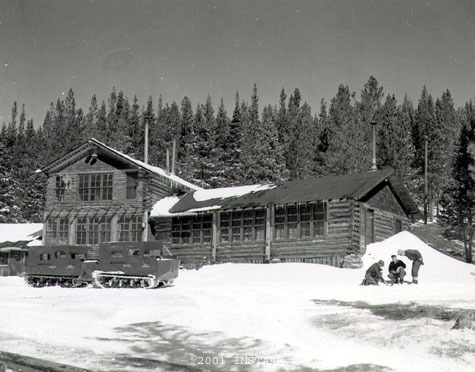 The Board of Regents inaugurates INSTAAR as the Institute of Arctic and Alpine Ecology and CU's first institute; John Marr is appointed as its first Director. The Science Lodge is renamed Mountain Research Station. It remains a key field station supporting INSTAAR research to the present day.
1946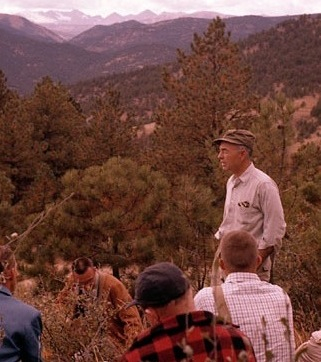 New CU professor John W. Marr begins teaching summer and winter classes in field ecology, reasoning that ecological processes can only be understood by studying seasonal changes and that students needed to learn how to live, travel, and conduct research in the often rigorous mountain environment. There were few data on alpine winter conditions at the time.
1921
University Camp is renamed Science Lodge. 33 students attend the first geology field class at Science Lodge, studying the glacial basins west of camp with Dean Walter McCourt in a three-week session.
1914
The High Hikers, a group of CU faculty who liked to camp in the Arapaho Peaks area, create a permanent camp on Niwot Ridge as a base of operations. Dubbed University Camp, the site eventually transforms into the Mountain Research Station.
1909
Dr. Francis Ramaley starts the Mountain Laboratory in Tolland, Colorado, along South Boulder Creek. Students, faculty, and visiting researchers travel to the Lab by train or automobile over dirt roads. The Lab laid the groundwork for field studies at the University of Colorado.