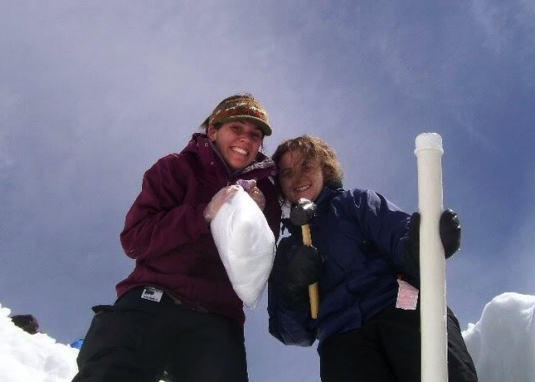 Students conduct their research at INSTAAR, but INSTAAR is not a degree-granting department.
Students should register for a degree program in one of the departments associated with INSTAAR: Anthropology, CEA Engineering, Environmental Studies, Ecology and Evolutionary Biology, Geography, Geological Sciences, or Atmospheric and Oceanic Sciences. Some students choose to participate in interdepartmental programs like Hydrological Sciences or the Certificate in Oceanography as well.
Surveying the lab and research groups at INSTAAR for topics and approaches that fit your interests can be a good first step. INSTAAR faculty working in your areas of interest can tell you before you apply to CU if they are accepting new students, and help answer your questions about departments as well as INSTAAR.
Many INSTAAR faculty members also have a full-time appointment in a department. It is not required that a student be in the same department as the INSTAAR faculty member supervising their research, but it does make parts of the process, like choosing an advisor and assembling a thesis committee, more straightforward.
Send general INSTAAR-related student questions to instaar@colorado.edu.