We may not have all the answers, but we'll help you find the support you need. Contact one or more of the INSTAAR JEDI task force leaders if you need someone to listen or to help connect you with campus groups and resources.
Jump to resources on this page for:
Underrepresented groups | Allies | Antiracist teams | Decolonized research/teaching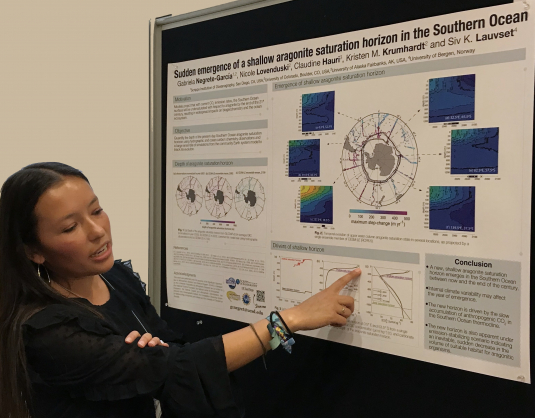 Resources for those who identify with underrepresented groups
Campus resources
BIPOC identity meetup: Anyone who identifies as BIPOC at CU Boulder is welcome to this inclusive, informal meetup via Zoom to create genuine connections, share lived experiences of all kinds, and support one another as BIPOC students, staff, researchers, and educators. Though designed originally for folks at CU institutes, anyone who identifies as BIPOC at CU Boulder is welcome. The affinity group is hosted by facilitators from the Institute of Cognitive Science. You can read more about the meet up and follow the sign-up link to get on a mailing list for the Zoom info. Meetups happen the first Friday of every month during spring and fall semester.
The Research & Innovation Office maintains a comprehensive list of CU Boulder and local resources for people from underrepresented groups in STEM. You will find resources, offices, and groups especially for people of color, LGBTQIA+, people with disabilities, international students, and women in academia. You will also find general campus and Boulder community resources; financial, food, and housing assistance; and free and low-cost mental and physical health and wellness services.
The Office of Victim Assistance offers free and confidential counseling and advocacy to CU Boulder students, staff, and faculty who have experienced a traumatic or disruptive event, including experiences of bias. Visit their website to learn more, or call 303 492-8855 for after-hours phone support when they are closed.
DEI summer scholarships for grad students
Application deadline April 1, 2022
INSTAAR graduate students are invited to apply for diversity, equity, and inclusion (DEI) summer scholarships. Each scholarship recipient will be awarded compensation in the form of a research stipend, equivalent to a 50% RA position for three summer months.
As INSTAAR is dedicated to broadening support in the Earth sciences, we particularly encourage applications from individuals who are members of communities that are historically marginalized in the Earth sciences; including students who are Black or African American, American Indian or Alaska Native, and Hispanic or Latinx. Preference will be given to applicants who plan to continue their research at INSTAAR for at least one academic year following the scholarship award. See more information about INSTAAR DEI summer scholarships.
INSTAAR mentoring
The INSTAAR Junior Scientist Mentoring Program (JSMP) helps underrepresented and/or under-served INSTAAR junior scientists:
Feel welcome in our community.
Make connections, develop a sense of belonging, and gain community support.
Build confidence and skills in promoting themselves and their work.
Access advice, encouragement, and strategies for both professional and personal success.
Learn from sharing the experiences of both senior scientists and peers.
The program is open to all INSTAARs who self-identify as an underrepresented and/or under-served junior scientist, whether an undergrad, grad student, postdoc, or PRA. Groups meet monthly in an audio-only Zoom call for about an hour. See details about how the INSTAAR mentoring program works and sign up to become a mentor or mentee.
All people new to INSTAAR are also be invited into newSTAAR peer mentoring, where they are paired with a current INSTAAR who can help them get to know people and the institute and find resources.
The INSTAAR Graduate Application Assistance Program (GAAP) is for those considering applying for graduate school. GAAP participants are paired up with current students who help them navigate the application process.
See advice and resources from the Graduate School that can help students develop good mentoring relationships. Mentors can also find guidelines and resources on the Graduate School website.
Reporting
INSTAAR reporting and support (PDF). This handout describes what you can do if you experience or witness problematic behavior such as microaggressions or instances of harassment.
CU's Office of Institutional Equity and Compliance (OIEC) implements and enforces policies for students, staff, faculty, volunteers, and affiliates on discrimination and harassment; sexual misconduct, intimate partner violence and stalking; and conflict of interest in cases of amorous relationships. The OIEC has resources and safety measures that can support you if you have experienced discrimination or harassment; they are also the place to report discrimination or harassment. There are a range of ways to make complaints or reports. If you are thinking about reporting an incident or want to talk with someone, find support and help on the Don't Ignore It section of the OIEC website. Contact one or more of the INSTAAR JEDI task force leaders if you would like additional support while making a report to OIEC.
All CU members who have the authority to hire, promote, discipline, evaluate, grade, formally advise, or direct faculty, staff, or students are considered "responsible employees" and are required to report alleged misconduct to OIEC. This means if one of your professors, advisors, staff, or most of your peers learn about misconduct, they must report it to OIEC. They are all required to take a course that helps them understand misconduct and how to report it.
Resources for allies
Equity allies meetup: White allies are invited to an informal meetup via Zoom to share experiences and keep us engaged in antiracism. Though designed for folks at the institutes, anyone who identifies as an ally at CU Boulder (student, staff, faculty, everyone) is welcome. The affinity group is hosted by facilitators from the Institute of Cognitive Science. Sign up using a Google form for the Zoom info. Meetups happen the first Friday of every month during spring and fall semester.
CU Boulder materials on Coursera are curated, self-paced, online courses that can help you gain basic knowledge and move toward antiracist personal and institutional actions.
Antiracism 1 - This beginner-level free course, designed for those who are unfamiliar with critical race or ethnic studies or affiliated fields, gives an introduction to the topic of race and racism in the United States.
Inclusive Leadership: The Power of Workplace Diversity - This beginner-level free course will empower and equip you to develop inclusive cultures where everyone feels valued and respected, using a variety of examples and perspectives. The course is designed for for current or aspiring leaders in any role.
The CU Boulder Omsbuds Office lists campus-based antiracism training and guides, including the "Staying in conversation about racism" series with Kirsi Aulin and Donna Mejia and extensive resources from the Center for Teaching & Learning.
Microaggressions can be as harmful and damaging as more overt forms of racism. Learn how to recognize and avoid them, and how to intervene when you see them.
Building an antiracist research team
Ten simple rules for building an antiracist lab, by Chaudhary and Berhe, 2020.
Counteracting systemic bias in the lab, field, and classroom, by Cooperdock, Chen, Guevara, and Metcalf, 2021.
Changing the culture of coastal, ocean, and marine sciences: Strategies for individual and collective actions, by Behl, et al., 2021.
Twitter thread by Wilson [@DrAlexisWilson], 2020: "I've been having discussions with my advisor and lab group about actions that can be taken so that Black graduate students (and other minorities) feel safe, welcomed, and supported. Here's what I/we have come up with so far."
Twitter thread by Roberson [@MyaLRoberson], 2020: "For academics (especially White academics, but this goes for everyone) reading #BlackintheIvory and wondering how you can support Black students and academics here is a thread of things to consider a number which have been especially supportive of my own professional development."
Safe fieldwork strategies for at-risk individuals, by Demery and Pipkin, 2020.
Ten steps to protect BIPOC scholars in the field, by Anadu, Ali, and Jackson, 2020.
Decolonizing our research and teaching
Indigenous Research & Knowledges in North America: library guide by CU Libraries
Inclusive pedagogy: resources from the CU Center for Teaching & Learning
Antiracist pedagogy: PDF of resources assembled by and for INSTAAR graduate students, 2021.
Conducting research with Northern communities: best practices from ARCUS
How field courses propel inclusion and collective excellence, by Zavaleta, Beltran, and Borker, 2020.
Safety and belonging in the field: A checklist for educators, by Greene et al., 2021.
Towards reconciliation: 10 Calls to Action to natural scientists working in Canada, by Wong, Ballegooyen, Ignace, Johnson, and Swanson, 2020.