Sunday, August 30, 2020 at 12:00AM - Tuesday, September 01, 2020 at 12:00PM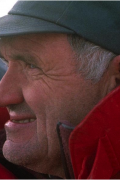 Location:
Celebrating the scientific legacy of John T. Andrews
30 August - 01 September 2020 (Sunday morning - Tuesday noon)
Boulder, Colorado
Host
Institute of Arctic and Alpine Research (INSTAAR), University of Colorado.
Topics
If you are studying the Arctic, this is the conference for you. The Arctic Workshop welcomes a community that includes all career stages – from student to distinguished world-class expert.
The Arctic Workshop is open to all interested in high latitude environments, including those of the past, present, and future. Talks and posters on all aspects of Arctic science, social science, and engineering are invited, including Arctic and Antarctic climate, anthropology, atmospheric chemistry, engineering and infrastructure, environmental geochemistry, paleoenvironment, sociology, archeology, geomorphology, hydrology, glaciology, soils, ecology, oceanography, Quaternary history and more.
Website
Information on program, submissions, registration, and lodging:
https://instaar.colorado.edu/meetings/AW2020/