Monday, February 18, 2013, 12:00PM - 1:00PM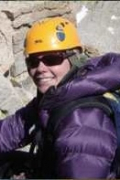 Speaker
Kristin Mikkelson
Colorado School of Mines
Location:
Full title: Will the bark beetle epidemic impact water quality? Results from Colorado municipal water treatment facilities
Abstract: Climate change has increased ecosystem susceptibility to pests and other stressors, leading to recent large-scale tree mortality in the Rocky Mountains of Colorado from the mountain pine beetle (MPB) epidemic. The MPB infestation affects hydrological and biogeochemical processes within these infested watersheds, possibly altering the leaching of natural organic matter to surrounding waters. When the adjacent water treatment facilities then chlorinate these waters, there is an increased potential for the formation of carcinogenic disinfection byproducts (DBPs). Our study investigates temporal trends in the total organic carbon and DBP concentrations at infested and control facilities. Results indicate water quality is being impaired at facilities receiving their source waters from MPB-infested watersheds, which may be problematic as some water treatment facilities are exceeding the EPA mandated maximum contaminant level in two out of four quarters.
Bio: Kristin Mikkelson is a Doctoral Candidate at Colorado School of Mines in Hydrological Engineering, graduating in 2013. Her research focuses on the impacts the mountain pine beetle epidemic may have on water quality and quantity in the Rocky Mountain West. She received her undergraduate degree in Environmental Engineering from Cornell University in 2008. Anytime she is not working, you'll find her trail running, mountain biking, skiing, rock climbing or hiking.
Audience
Free and open to the public