Monday, March 04, 2013, 12:00PM - 1:00PM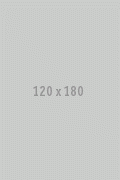 Speaker
Catherine Keske
INSTAAR
Location:
Abstract: This presentation familiarizes attendees with methodological approaches used by applied economists to assess the value of natural resource and environmental goods. Results from economic studies can influence how natural resources are used and protected in the United States. Economic research results from trans-disciplinary, mountain-based projects are presented, and policy implications are discussed. Economic research can complement many scientific studies, and grant agencies are increasingly requiring that scientists integrate social science into project proposals. Attendees are encouraged to consider expanding their project scope to include economic research.
A second thrust of this presentation is to present new study findings and implications from a seven-year project conducted at Colorado Fourteener recreation areas from 2006-2013. Study results consistently demonstrate that recreators report high expenditures and an even greater willingness to pay (WTP) to recreate on Colorado Fourteeners, compared to other hiking locations. Expenditures and stated WTP were also stable during the most recent recession compared to times of economic prosperity. Recent findings reveal that 62% of respondents are willing to incur an additional fee of $20 or less to recreate at the study site. Regardless of whether or not the respondent is willing to incur an additional fee for recreation, approximately 90% of respondents report a high level of certainty in their stated answers to both the WTP and the fee questions. In summary, recreators exhibit clear preferences and low uncertainty in their willingness to pay for general cost increases, and localized access fees. Implications could have a complex effect on when, if and how fees should be applied in "New West" economies reliant on revenues from recreation.
Bio: Dr. Catherine Keske recently joined CU-Boulder as an INSTAAR research associate. Her research program includes economic and trans-disciplinary research on energy, mountain ecosystems, and policy. She is a co-principal investigator and collaborator on several National Science Foundation projects, including the Niwot Ridge LTER. Dr. Keske also serves as adjunct faculty at the Denver University Sturm School of Law, where she teaches environmental economics and public utility regulation. Prior to joining INSTAAR, Dr. Keske was a self-funded associate professor at Colorado State University, where she earned her Ph.D. in agricultural and resource economics in 2006.
Audience
Free and open to the public