Diane M. McKnight has been elected a member of the National Academy of Engineering (NAE), among the highest professional distinctions accorded an engineer. Academy membership honors those who have made outstanding contributions to "engineering research, practice or education" and to the "pioneering of new and developing fields of technology, making major advancements in traditional fields of engineering, or developing/implementing innovative approaches to engineering education."
McKnight, an INSTAAR Fellow and Professor of Civil, Environmental and Architectural Engineering, was cited for elucidating the interrelationship between natural organic matter and heavy metals in streams and lakes.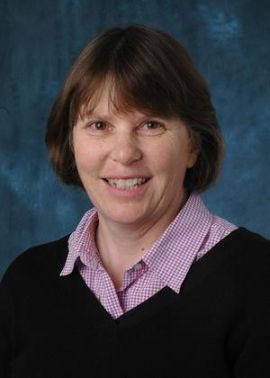 McKnight's research focuses on the interactions between freshwater biota, trace metals, and natural organic material in diverse freshwater environments, including lakes and streams in the Colorado Rocky Mountains and the McMurdo Dry Valleys in Antarctica.
In Colorado, she has focused on the impact of metal contamination in acid mine drainage streams and the influence of climate change and nitrogen deposition on alpine surface water. McKnight has worked with many state and local groups involved in mine drainage and watershed issues in the Rocky Mountains. McKnight has been working in Antarctica since 1987 and is a principal investigator studying extreme life as part of the McMurdo Dry Valleys Long-Term Ecological Research (LTER) program.
McKnight is extensively involved in outreach activities, calling engineering "the bridge between science and society." She is especially noted as a driver of the LTER Schoolyard children's book series and its constellation of related classroom and after-school activities. She wrote The Lost Seal, one of the first books in the series, that tells the true story of a wayward seal discovered near the research camp and its eventual rescue.
McKnight earned three degrees from the Massachusetts Institute of Technology, including a bachelor's degree in mechanical engineering in 1975, a master's degree in civil engineering in 1978 and a doctorate in environmental engineering in 1979.
She was a research hydrologist with the U.S. Geological Survey's National Research Program for 17 years before she came to CU-Boulder. She was named a fellow of the American Geophysical Union in 2004 and of the American Association for the Advancement of Science in 2009. She is a former member of the National Research Council's Water Science and Technology Board and Polar Research Board and received a Meritorious Service Award from the U.S. Geological Survey.
McKnight is among the NAE's 66 new members and 10 foreign associates. She joins 16 other faculty from CU-Boulder who have been elected since the academy's formation in 1962.