INSTAAR researchers Eve-Lyn Hinckley and Alexandra Jahn are among a group of CU Boulder scientists who have received the National Science Foundation's most prestigious awards in support of early-career faculty this year. The Faculty Early Career Development (CAREER) Program supports faculty who exemplify the role of teacher-scholar through outstanding research, excellent teaching, and the integration of education and research, and who have the potential to lead advances in the mission of their department or organization. CAREER is designed to fund activities that build a foundation for a lifetime of leadership in integrating education and research.
The program emphasizes the importance the NSF places on the development of academic careers in research and discovery that are integrated with inspired teaching, enthusiastic learning, and disseminating new knowledge. It attempts to encourage faculty and academic institutions to value and support the integration of research and education.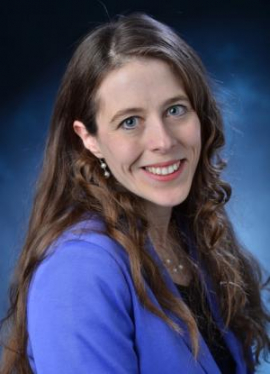 Jahn uses modeling to better understand the fate of the Arctic Ocean and Arctic sea ice. She is interested in understanding, within those dynamics, the role of internal variability versus forced changes in the climate system. Much of her work focuses on improving comparisons between models and observational data, especially in the Arctic where observational data is limited. She and her research group study and predict climate in polar regions, and also the paleoclimate of the last 21,000 years, focusing on changes in ocean circulation.
Jahn is a fellow of INSTAAR and an assistant professor of Atmospheric and Oceanic Sciences.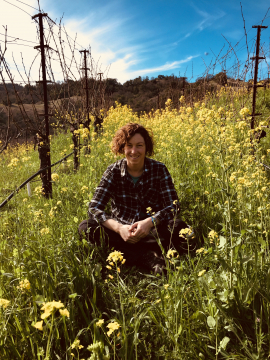 Hinckley and her research group study ecosystem biogeochemistry: how carbon, nutrients, and water move around in terrestrial ecosystems, how they are changed by human activities, and how those changes may affect human welfare. Working with farmers, vintners, land managers, and other community stakeholders, she investigates the consequences of high sulfur inputs to soils and explores sustainable water and sulfur pesticide management practices. "We are asking basic chemistry questions in the lab," she explains, "but they're situated in the middle of people making real decisions." A researcher in the Niwot Ridge Long-Term Ecological Research (LTER) program, she is a fellow of INSTAAR and an assistant professor of Environmental Studies.
For Hinckley, the exciting aspect of the CAREER award is the support it gives to uniting research and teaching at CU. The award will allow her team to do "work-based learning" with the entire seventh-grade class of Silverado School in Napa Valley, California, as well as with CU Boulder undergraduate students, in which the students use real research methods in the field. "The goal is to think broadly, differently about who can be a scientist and what it takes to be a scientist. To say, you can do this."
Hinckley will use the CAREER funding to expand beyond California wine growing systems to look other crops across the United States that use sulfur, like sugar in Florida and corn across the Midwest. She wants to test if the patterns they're seeing are consistent across those crops, and see what it would take to have a broader dialog around sustainable sulfur management in agriculture.
She says, "The CAREER award provides recognition that it is important to unify teaching and research from classrooms, through practices, to state policy and beyond."
The CAREER awardees were honored at a gathering convened by the Research & Innovation Office on February 12.