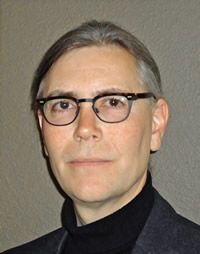 The International Geosphere-Biosphere Programme has announced that James Syvitski will chair the Scientific Committee, IGBP's main decision-making body, beginning 1 January 2012.
Sponsored by the International Council for Science, the IGBP is an international research program to study the phenomenon of global change and provide the scientific leadership to improve Earth's sustainability.
A co-author of more than 150 scientific papers, Syvitski is an INSTAAR Fellow and its former Director. He is also a Professor in the departments of Geological Sciences; Applied Mathematics; and Atmospheric and Oceanic Sciences and in the Hydrological Sciences graduate program. Syvitski is Executive Director of the Community Surface Dynamics Modeling System, a community of earth surface process modelers that provides resources for hosting, coupling, and running models and making data available. He has been involved in IGBP projects since the program's inception in 1987.
"This is an important time to join IGBP," says Syvitski. "The defining research question of our age is how do we manage the Earth system - the planet's physical, chemical, biological and social components - responsibly, whilst feeding, clothing and protecting a population predicted to grow to nine billion people? IGBP and its partners are at the center of this research."
Syvitski's research ranges widely through sedimentology, oceanography, hydrology, numerical modeling of earth-surface dynamics, marine geophysics, slope instabilities, and land-ocean interactions.
Syvitski adds, "IGBP faces a public with limited understanding of the complexities of global-change science. We have a duty and a responsibility to communicate to the widest possible audience the gravity and consequences of the global changes we are revealing."