James Syvitski has been awarded one of the top honors in oceanography, the Royal Society of Canada's A.G. Huntsman Medal, as presented by the President of the Academy of Science.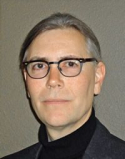 The award honours marine scientists of any nationality who have had and continue to have a significant influence on the course of marine scientific thought. It is presented annually in one of three categories: marine geosciences, physical/chemical oceanography, and biological/fisheries oceanography. As the 2009 recipient, Syvitski is recognized for his contributions to marine geoscience. Previous awardees include Edouard Bard, Edward Boyle, Nicholas Shackleton, Wallace Broecker and others. The award was established by the Bedford Institute of Oceanography to honour the memory of Archibald Gowanlock Huntsman (1883–1972), pioneer Canadian oceanographer and fishery biologist.
Professor Syvitski's scientific interests are broad and include fjords, rivers, deltas, estuaries, particle dynamics, simulation of sediment transport and stratigraphy, continental margin sedimentation, gravity flows, and animal-sediment interactions. Professor Syvitski received his Ph.D. from the University of British Columbia in 1978 and was a member of the Geological Survey of Canada (Atlantic) from 1981 to 1995. In 1995 he became Director of the Institute of Alpine and Arctic Research at the University of Colorado. Professor Syvitski has held various academic appointments at the University of Colorado and since 2007 has been Executive Director of the Community Surface Dynamics Modelling System (CSDMS).
The award ceremony will take place at the Bedford Institute of Oceanography on Thursday, November 12, 2009.