John Andrews has been elected Fellow of the prestigious American Association for the Advancement of Science for 2011.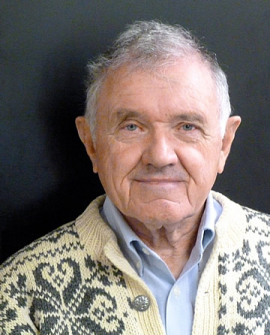 Each year the AAAS Council elects Fellows whose "efforts on behalf of the advancement of science or its applications are scientifically or socially distinguished." Andrews, a fellow of INSTAAR and professor emeritus of Geological Sciences, was cited for his leadership and seminal contributions to glacial geology and paleoclimatology in high latitudes for more than 40 years, especially in abrupt climate change and ice sheet dynamics.
The new AAAS Fellows will be inducted during a ceremony on February 18, 2012 in Vancouver, British Columbia in conjunction with the 2012 AAAS Annual Meeting.
Founded in 1848, AAAS is an international nonprofit organization that includes 262 affiliated societies and academies of science, serving 10 million individuals. It works to advance science for human well-being through projects, programs and publications in science policy, science education and international scientific cooperation and publishes the journal Science.