What are diatoms?
Diatoms are single-celled algae
Diatoms are algae that live in houses made of glass. They are the only organism on the planet with cell walls composed of transparent, opaline silica. Diatom cell walls are ornamented by intricate and striking patterns of silica.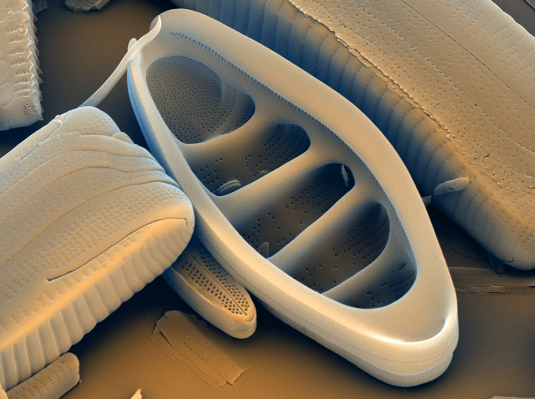 What do we do at the INSTAAR Diatom Laboratory?
Our work is directed toward understanding diatom biology, developing consistent approaches for aquatic assessment and the ecological roles of diatoms. We take our research and our fun seriously! See the Research tab for descriptions of our current projects.