As part of the McMurdo Dry Valleys Ecological Research project, supported by the National Science Foundation, the Stream Team is a dynamic group of researchers who study water and ecology in the dry valleys of Antarctica. Founder of the Stream Team and also Lead Primary Investigator for the McM-LTER is INSTAAR Fellow, Diane McKnight.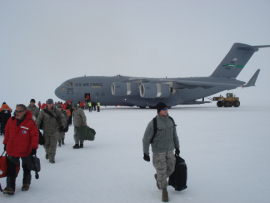 Follow us to Antarctica!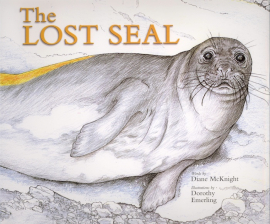 The Lost Seal is a book by Diane McKnight that describes the first documented encounter with a live seal in the remote McMurdo Dry Valleys of Antarctica. Written for 2nd–4th graders, the story tells of one seal's travels in the Antarctic desert and provides an engaging framework for conveying how different Antarctica and the Dry Valleys are from the environments with which children are familiar.
What is an Asgard Ranger? Every austral summer since 1992, on the long, halcyon days in the McMurdo Dry Valleys, a group of hearty Antarctic researchers measure the streams in mythical mountains of the Asgard Range and beyond. Hailing from the F6 Fieldcamp, they also roam the valleys to maintain a legendary network of gauges. This movie features rangers Steven Crisp, Aneliya Sakeava, and Garrett Rue.