Noah Molotch about "Studying the snowpack in a changing climate", new Water Desk podcast
October 28, 2020. An interesting and in-depth look at snowpack as it relates to water in the west by our very own CWEST and Mountain Hydrology Group director Noah Molotch. From the Water Desk podcast page: The snowpack is crucial to the West's water supply, ecosystems and economy. But climate change threatens to make the region's snowpack thinner and less reliable. We talk to a leading snowpack researcher about how scientists are analyzing the past, present and future of the West's snow. Water Desk Director Mitch Tobin talks to Noah Molotch, Director of the Center for Water Earth Science & Technology (CWEST) at the University of Colorado Boulder, about the importance of snow to our water supply and what the future may hold for the American West's snowpack.
---
Welcome to Eric Kennedy our newest group member
August 17, 2020. We are pleased to welcome our newest member to the Mountain Hydrology Group, Eric Kennedy. Eric is an incoming MA student in the Geography program. His current research focuses on the impacts of changing snowmelt patterns on forest ecosystem processes with the goal of improving understanding of mountainous areas' vulnerability to climate change. Eric's research is motivated by previous work as a wildland firefighter and ski patroller in the Pacific Northwest and his avid mountain recreation habit.
---
Rain-on-Snow Flooding in the Feather River Basin, California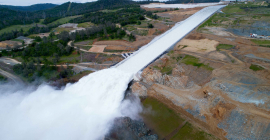 July 23, 2020. "We know that climate change is expected to increase the intensity of storm events in the Sierra Nevada, including extreme melt of deep mountain snowpack," said Mountain Hydrology Group co-author Keith Musselman. "With our Oroville Dam case study, we highlight an example of potential threats to public safety and infrastructure associated with a warmer and more variable climate". A new paper analyzes the factors behind the February 2017 Oroville Dam spillways incident in California. The lead author, Brian Henn a former researcher at the Center for Western Weather and Water Extremes (CW3E) at Scripps Institution of Oceanography at the University of California San Diego put together a research team consisting of Keith Musselman, Leanne Lestak and Noah Molotch from the Mountain Hydrology group here at INSTAAR, and F. Martin Ralph director of the CW3E. The press release by Robert Monroe from Scripps News states that "Heavy snowmelt [from a series of atmospheric rivers] delivered a surge of runoff to Feather River and Lake Oroville". To read more about the research visit the press release and the paper.
---
Snow Cover in the Sierra Nevada
March 16, 2020. Our regression modeled SWE estimates for the Sierra Nevada were used for the NASA Image of the Day. The winter of 2019-2020 brought a range of extreme weather to the mid-latitudes of the Northern Hemisphere, with some areas receiving a deluge of moisture and others staying much drier than usual. California experienced the latter, as evidenced by the thin snowpack in the Sierra Nevada near the start of spring. Snow-covered areas, as seen in natural-color satellite imagery, make for an interesting visual, but such imagery does not tell a complete story because it does not account for the depth or density of the snow. A more meaningful indicator of the quality of the snowpack is snow-water equivalent—an estimate of how much water you would get if all of the snow melted at once. The maps (left) show snow-water equivalents across the Sierra Nevada in early March for each year between 2015 and 2020. Data for the maps, developed by the University of Colorado's Center for Water, Earth Science, and Technology, are derived from ground-based data, computer models, and satellite imagery. They incorporate a data set from the Jet Propulsion Laboratory (JPL) called the MODIS Snow Covered Area and Grain-size (MODSCAG), which uses data from NASA's Terra satellite to determine properties of the snow —- things like the area covered, grain size, and albedo —- that are useful for deriving accurate estimates of snow-water equivalent.
---
Opening Reception: INSTAAR's Boulder Creek Watershed Exhibit at the Museum of Boulder
January 13, 2020. We are excited to announce our opening of the educational exhibit "Our Living Landscape: Exploring Boulder's Watershed." The exhibit is at the Museum of Boulder from January 31st to March 31st, 2020. Come join us for an evening of celebration at the Open Reception (free to the public) Friday, January 31st, from 5:30 – 7:30 pm!
The Boulder Creek watershed exhibit is a collaboration between INSTAAR's Boulder Creek Critical Zone Observatory, Niwot Ridge Long-term Ecological Research program, Center for Water Earth Science and Technology, and many partners including Boulder County Parks & Open Space, City of Boulder, United States Geological Survey, and more. It shares what we've discovered about the land, plants, animals, water, and climate of the place we all call home, over the course of decades of research in the watershed, with the community.
This exhibit was funded by the University of Colorado's Office of Outreach and Engagement. In-kind contributions were provided by INSTAAR, BcCZO, NWT LTER, CWEST, CU Mountain Research Station, and the City of Boulder.
---
Keith Musselman spearheads five-year project funded by NSF's "Navigating the New Arctic" program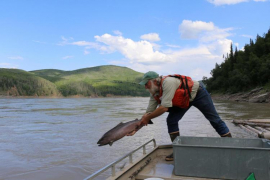 September 18, 2019. The new $3M award will study climate change impacts on Arctic rivers, fish, and Native communities. Principle Investigator (PI), Keith Musselman was quoted in a CU press release, "It's relatively rare for a research project to start with firsthand observations from communities," said Musselman. "So rather than telling, we're asking: How do these changes affect you? What would be useful to know? How have you adapted in response? And then we use that info to guide the project and develop ideas together." Scientists and students at CU Boulder, the U.S. Geological Survey (USGS), the National Center for Atmospheric Research (NCAR), Northern Arizona University (NAU), University of Saskatchewan, and University of Waterloo will collaborate with the Yukon River Inter-Tribal Watershed Council, a non-profit organization of 74 First Nations and Tribes that monitors the Yukon River watershed in Alaska and Canada. The interdisciplinary team will improve monitoring and modeling of weather, streamflow, river ice, and water temperature in Alaska and western Canada. The data will be used to create high-resolution models of potential future climate and river conditions to assess vulnerabilities of Arctic river fish species and communities.
Visit link to CU press release >
---
Kudos to Karl Rittger for publication this week on two snow papers in Water Resources Research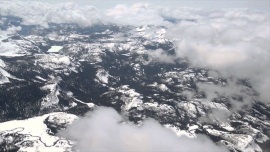 August 30, 2019. Both papers increase the accuracy of near real time remotely sensed snowpack. In the first paper Karl and his co-authors have developed improved methods for canopy adjustment and cloud detection for remotely sensed snow cover mapping. From the abstract, "Maps of snow cover serve as early indicators for hydrologic forecasts and as inputs to hydrologic models that inform water management strategies. ... Together, these contributions [canopy adjustment and cloud detection] to snow-mapping techniques could advance hydrologic forecasting in forested, snow-dominated basins that comprise an estimated 1/5 of Northern Hemisphere snow-covered areas." In the second paper the authors examine snow albedo estimates from MODIS and how albedo impacts snow water equivalent reconstruction modeling. From the abstract, "Snow albedo is a dominant control on snowmelt in many parts of the world. ... We present two new contributions: (1) an updated albedo model where grain size and light absorbing particle (LAP) content are solved for simultaneously; (2) multiyear comparisons of remotely sensed and in situ albedo measurements from three high‐altitude sites in the western U.S."
Visit link to Water Resources Research volume >
---
Group member John Knowles leads study showing alpine tundra in Colorado's Front Range is emiting more CO2 than it captures due to thawing permafrost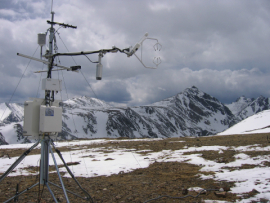 March 21, 2019. The findings published today in the journal Nature Communications show that thawing permafrost above treeline may be contributing CO2 to the atmosphere. According to Trent Knoss at CU Boulder Today, "A similar phenomenon exists in the Arctic, where research in recent decades has shown that melting permafrost is unearthing long-frozen tundra soil and releasing CO2 reserves that had been buried for centuries. "We wondered if the same thing could be happening in alpine terrain," said John Knowles, lead author of the new study and a former doctoral student in CU Boulder's Department of Geography and a researcher at the Institute of Arctic and Alpine Research (INSTAAR). "This study is a strong indication that that is indeed the case.""
Visit link to Daily Camera Press Release >
---
Group members participate in a study, published today, about western forest productivity, changing growing season length (GSL), and how to measure GSL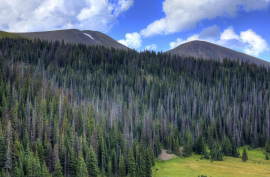 December 19, 2018. The new INSTAAR study, published today in the journal Scientific Reports, examined data from eleven western sites in the AmeriFlux and Long-Term Ecological Research networks, a set of monitoring stations supported by the Department of Energy and National Science Foundation. These long-term research sites measure, among other things, the exchange of carbon dioxide between forests and the atmosphere. Growing seasons are lengthening across the globe with consequences for ecosystem function including productivity, nutrient cycling, hydrology, and many associated climate feedbacks. Evergreen conifer forests contribute disproportionately to carbon cycling in western North America and other semi-arid areas and have been identified as a research priority due to their potential sensitivity to disturbance. Despite a large number of studies on the topic, no standard for measuring the beginning, middle and end of a growing season has emerged, leading to diverging—and at times, wildly opposite—conclusions. The study provides recommendations and best practices for calculating growing season length by using an ensemble approach, combining multiple study methods and taking an average to come up with a more robust conclusion.
Visit news link written by Trent Knoss at CU Boulder Today >
---
New group paper uses novel method to measure the spatial distribution of water content in a seasonal snowpack during the spring snowmelt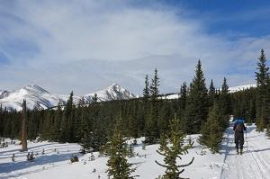 December 7, 2018. Mountain Hydrology Group member, Ryan Webb just published a paper in Water Resources Research on his novel work on Niwot Ridge, CO with group members Keith Jennings and Noah Molotch. "Many communities and ecosystems around the world rely on mountain snowpacks to provide valuable water resources. An important consideration for water resources planning is runoff timing, which can be strongly influenced by the physical process of water storage within and release from seasonal snowpacks. The aim of this study is to present a novel method that combines light detection and ranging with ground‐penetrating radar to nondestructively estimate the spatial distribution of bulk liquid water content in a seasonal snowpack during spring snowmelt. We develop these methods in a manner to be applicable within a short time window, making it possible to spatially observe rapid changes that occur to this property at subdaily timescales."
---
Congratulations to Kate Hale on a stellar job defending her masters thesis
November 30, 2018. Mountain Hydrology Group member, Kate Hale defended her master's thesis titled Streamflow sensitivity to climate warming and a shift from rainfall to snowfall. As the climate warms, the fraction of precipitation falling as snow is expected to decrease. In snow-dominated mountainous regions, where reliance on snowpack and snowmelt is great, a reduction in snowfall fraction prompts us to examine downstream changes in streamflow and water resources. Shifts in precipitation phase are expected to alter the magnitude of ecosystem productivity, the timing of water resource availability, and, ultimately, the amount of annual streamflow. She will be continuing on to pursue a PhD in the Geography department here at CU, as a student of Noah Molotch in the Mountain Hydrology Lab group, with an interest in further evaluating streamflow sensitivity on an empirical level, both nation-wide and within an elevational gradient.
---
Keith Musselman talks about the effect of climate change on flooding and snowpack on NSF Science360 Radio and KRDO television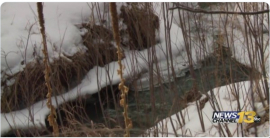 November 6, 2018. Mountain Hydrology Group member, Keith Musselman talks about Rain-on-snow events that could bring more intense and frequent flooding in the West, broadcast on NSF's Science360 Radio which was a rebroadcast from H20 Radio. The day before, an interview with Keith was covered by Abby Acone on KRDO television. Keith explained that, "in the future climate with more rainfall and less snowpack that system that we rely heavily upon starts to break down."
---
Oliver Wigmore Receives Prestigious New Zealand Fellowship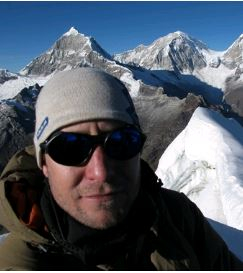 October 29, 2018. Dr. Oliver Wigmore, a member of the Mountain Hydrology Group and a Research Associate of the Earth Lab at INSTAAR, was awarded a two-year New Zealand Postdoctoral Fellowship by The Royal Society Te Apārangi Rutherford Foundation Trust. Wigmore will be going to Victoria University of Wellington to complete research entitled, "Improving understanding of debris-covered glacier dynamics, Haupapa/Tasman Glacier, New Zealand." Wigmore's research interests are primarily centered around the cryosphere, mountain hydrology and water resources, with an additional focus on the development and deployment of unmanned aerial systems (UAS) and remote sensing. While at CU Boulder, Wigmore is integrating UAS datasets with field measurements to improve our understanding of dynamic ecohydrologic connections and spatiotemporal variability in the Boulder Creek watershed. For more information please see his personal webpage.
---
Welcome to our new group member, Dr. Karl Rittger
October 1, 2018. We are pleased and excited to welcome our newest group member, Dr. Karl Rittger, who is joining us from the National Snow and Ice Data Center at CIRES. Karl is a research scientist working to improve our understanding of snow using cutting edge snow science to help water resource management. His skills and expertise will bring a new breadth to the Snow Hydrology group.
---
Congratulations to Dr. Keith Jennings on his PhD dissertation defense

August 21, 2018. Group member Keith Jennings defended his dissertation titled Evaluating the Climatic and Energy Balance Controls on Snow Accumulation and Melt in Mountain Snowpacks. Snow is indispensible to the water resources and economy of the western United States, making it essential to accurately predict snowmelt volume, timing, and rate. However, uncertainties in snowpack processes, the effects of climate change, and spatial variability in rain-snow partitioning all complicate efforts to simulate snow accumulation and melt. With those issues in mind, this dissertation clarifies seasonal snow cover evolution in a changing climate by utilizing ground observations and validated output from a physics-based snow model. Keith has accepted a Postdoctoral Scholar position sponsored jointly at the University of Nevada Reno and the Desert Research Institute.
---
New paper details increased rain-on-snow flood risk over western North America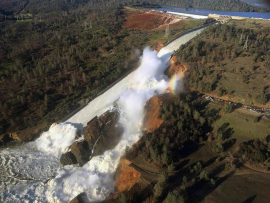 August 6, 2018. Cutting edge paper in the prestigious journal Nature Climate Change by Mountain Hydrology Group member Keith Musselman and others at The National Center for Atmospheric Research (NCAR) about rain-on-snow flooding is out today. "Rain-on-snow events can be intense and dangerous in mountainous areas, but they are still relatively poorly understood," said Keith. The findings represent an important first step toward better understanding rain-on-snow flood risk in the context of anthropogenic climate change, which could significantly shift the timing and extent of future flood regimes.
---
Tube to work day
July 11, 2018. The Mountain Hydrology group had the best commute to work as they tubed 3.5 miles down Boulder Creek on Tube to Work today. They joined 1,000 tubers for the 11th annual bumper tube ride down Boulder Creek.
---
Alice Hill offered prestigious Fulbright grant to work in Central Chile
July 10, 2018. Alice's Fulbright will take her to central Chile where she will study water vulnerability. She will be collaborating with Pablo Mendoza and James McPhee who are both located at the University of Chile in Santiago. Her research with Hidrologia Ambiental at the Advanced Mining Technology Center seeks to improve water vulnerability forecasting due to increased pressure from mining and quantifying how much water comes from non-renewable glacier ice as compared to renewable sources like snow and rain. She's looking forward to learning to salsa in Santiago and to explore the region by public transportation, which lends itself to unexpected interactions and conversations. Ultimately, she plans to work at a teaching university in the U.S.
---
Outdoor Enthusiasm Fuels Alice Hill's Science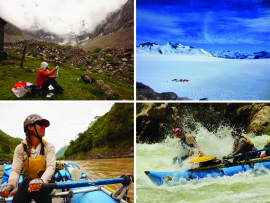 May 4, 2018. Alice Hill's passion for the outdoors propelled her through her science career at CU Boulder. The former INSTAAR, Geography graduate student and member of the Mountain Hydrology Group successfully defended her thesis in Fall 2017 wrapping up a field-intensive PhD. A new CIRES article spotlights Dr. Hill's story and her advocacy for science that supports water sustainablity and river conservation in regions where water resources are pressured by a warming climate or development. Connecting her love for mountain wilderness and science has taken her around the globe. She explored the social and environmental impacts in the Naryn River in Basin in Kyrgyzstan. She also took part in collecting the first environmental base dataset of the Maranon River headwaters in the Peruvian Andes, a river which faces pressure from hydropower development. The hydrologic assessment paper was just published here. Watch for the film, "Confluir" coming soon. Next up for Hill will be a postdoctoral research position at NSIDC, where she will help clarify water vulnerabilities in the Pamir Mountains of Central Asia as part of the Contribution to High Asia Runoff from Ice & Snow (CHARIS) project.
---
Congratulations to group member "Dr." Qinghuan Zhang on the defense of her PhD dissertation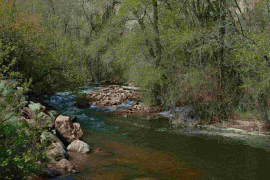 April 12, 2018. Congratulations to group member Dr. Qinghuan Zhang as she defended her PhD dissertation, Modeling the Hydrology and Hydrochemistry of the Boulder Creek Watershed. Mountains in the western United States act as significant water storage towers, but mountain streamflow systems are poorly understood due to the harsh environment, variable climatic conditions, and difficult accessibility. As a result, this study seeks to constrain streamflow recharge sources and future streamflow conditions using a combination of hydrochemical analyses and hydrologic models in the 264 km2 Boulder Creek Watershed. Assessing streamflow conditions under future climate scenarios is essential for ascertaining the long-term supply of water to the public and evaluating the aquatic health of watershed streams. The results advance our understanding of streamflow source waters in complex mountain terrain, which necessitate water resources allocation and management under future climate scenarios.
---
Rain or snow? Humidity, location can make all the difference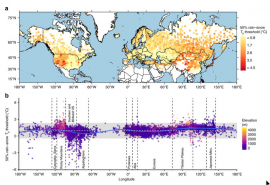 March 21, 2018. Congratulations to Three Mountain Hydrology Group members, lead author Keith Jennings, graduate researcher Taylor Winchell, Director of the Center for Water Earth Science & Technology (CWEST) Noah Molotch and CU colleague Ben Livneh who published the paper Spatial variation of the rain–snow temperature threshold across the Northern Hemisphere in the prestigious journal Nature Communications. Watch and read this story about the research which aired last night on 9News. Trent Koss at CU press covered the paper here. Nearly 18 million precipitation, temperature, and humidity observations spanning over 100 countries and four continents across the Northern Hemisphere were used. The dataset was created by the Environmental Centers for Prediction (NCEP) and is hosted by the National Center for Atmospheric Research (NCAR).
---
KGNU Radio highlights the importance of measuring snow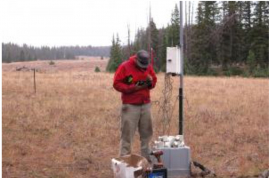 March 9, 2018. The KGNU community radio station serving the Front Range and beyond hosts a state wide series on water called Connecting the Drops. Their most recent article, Connecting the Drops: Measuring Snow, highlights the importance of measuring snow and draws on local expertise. KGNU speaks to NSIDC's Jeff Deems about how measuring the amount of water in snow is crucial information for forecasting streamflow runoff. CWEST director Noah Molotch also adds that the advancement of airborne snow measurements, like that of NASA's SnowEx Campaign, is transforming snow measurements and will improve water supply management and forecasting.
Visit link for audio and article >
---
Snowpack Near Record Lows Spells Trouble for Western Water Supplies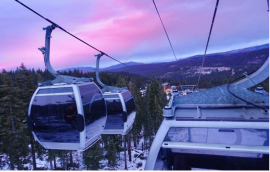 January 15, 2018. Musselman, et.al. paper contributes to InsideClimate News article about low western snowpack. According to Bob Berwyn of InsideClimate News, "Scientists [Musselman and others] say snow seasons like the U.S. West is experiencing will become more common as global temperatures rise, and economic costs will go up, as well."
---
SEE MORE NEWS