Reports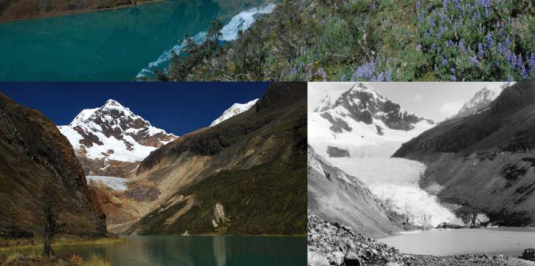 The Glacial Lake Handbook: Reducing Risk From Dangerous Glacial Lakes In The Cordillera Blanca, Peru
by César Portocarrero
2014
This new book from HiMAP presents lessons learned by Peruvian engineers who have worked for more than 70 years on glacial lake management methods, mostly in Peru's highest mountain range, the Cordillera Blanca.
Although glacial lake outburst floods (GLOFs) have occurred repeatedly in many places around the world, perhaps no country has as much experience with managing such lakes as Peru. This technical report is a distillation of the experiences and knowledge acquired during seven decades of active lake management. The goal is to provide lessons learned and case studies that may benefit the global community as each country addresses its own glacial lakes challenges. We stress that local efforts must adapt to the unique context of each country, lake, and valley, and that each case requires action based on the best locally available knowledge and engineering.
Peru, along with other developing countries, must rely on limited research across the wide range of disciplines that are important to glacial lake management, including geography, climatology, anthropology, animal science, and botany, as well as the social and political sciences. Mitigation strategies should involve the development sector because managing water as a resource is as important to many local populations as is disaster risk management for GLOFs. Wisely managing glacial lakes requires inter-institutional work that is most productive when done cooperatively.
The Glacial Lake Handbook presents an overview of glaciers, glacial lakes, and management practices in Peru, including a history of Peru's Glaciology Unit, a review of factors that influence risk management of glacial lakes, the methodology for reducing risk from dangerous glacial lakes, and the geological and historical background to case studies in the Cordillera Blanca. It then presents 16 case studies drawn from the author's decades of work in the Cordillera Blanca, plus two lakes he has reviewed in other ranges.
Download the PDF (4 MB).
June 2014
The HiMAP team coordinated with the Ministry of Environment to establish a multi-stakeholder platform in which to discuss strategies and actions for reducing the risks posed by a potential glacial lake outburst flood (GLOF) from Palcacocha that would affect the city of Huaraz. The platform identified as a priority action the installation of an early warning system for Huaraz. This platform was incorporated into the Waraq Municipal Commonwealth when the latter was officially recognized by the Peruvian government in December 2013.
Download the PDF (.5 MB)
June 2014
In 2011, Nepal became one of the earliest nations to pilot a formal Local Adaptation Plan of Action (LAPA) process that recognizes the full social and environmental complexity that characterizes the country, as well as the wide range of climate change impacts that it experiences. The following LAPA for the Sagarmatha (Mt. Everest) National Park and Buffer Zone was developed by The Mountain Institute's (TMI) Nepal Programs, supported by and in partnership with the High Mountains Adaptation Partnership (HiMAP).
Download the PDF (2 MB)