---

CV |

RESUME (2-page pdf printable version) |

PUBLICATIONS

Professional Networks:
ResearchGate - https://www.researchgate.net/profile/Timothy_Kittel/
Academia.edu - http://colorado.academia.edu/TimothyKittel
LinkedIn - http://www.linkedin.com/pub/timothy-kittel/38/7ba/116
Vitae (Chronicle of Higher Education) - https://chroniclevitae.com/people/37972-timothy-kittel/profile

Publication Databases:



ResearcherID/Publons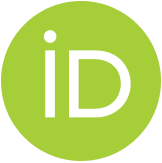 orcid.org/0000-0002-4153-1006

scholar.google.com (h-index 48)



ResearchGate
---

BIOSKETCH
Dr. Timothy Kittel is a research ecologist and climate scientist with the Institute of Arctic and Alpine Research, University of Colorado, Boulder. He has more than thirty-five years of professional research experience in global change science, with contributions to the study of climate-biosphere interaction, historical climatic change, and regional ecosystem and climate modeling. Dr. Kittel's work on climate change impacts has been included in IPCC and US National Assessments. His current research foci are on approaches for handling climate change uncertainty in biodiversity conservation and on climate change in high mountain regions. Dr. Kittel has more than 90 peer-reviewed peer-reviewed articles, book chapters, and edited books in ecology and climate dynamics, along with more than 40 climatic and ecological public-access datasets. He is Editor-in-Chief for the journal Climate. (

RESEARCH HIGHLIGHTS)


Dr. Kittel's teaching emphasizes field instruction in ecology and conservation biology. He currently teaches Winter Field Ecology and Vegetation Ecology in the Rocky Mountains and a study abroad course on Conservation Biology & Practice in Brazil's Atlantic Forest. (

TEACHING EXPERIENCE)
---

RESEARCH AREAS (LINK TO RESEARCH HIGHLIGHTS):

Global Environmental Change

Conservation Planning in Context of Climate Change

Earth System Science

Terrestrial Biosphere-Climate Interactions

Climate Analysis

Climate Change in High Mountain Systems


Ecosystem Geography

INTERNATIONAL FIELD EXPERIENCE

TEACHING EXPERIENCE

Current courses:
Conservation Biology & Practice in Brazil's Atlantic Forest (Education Abroad Global Seminar, Maymester, 4 credits EBIO/ENVS 4340/5340) is held in a 'conservation crisis' setting -- the Atlantic Forest of eastern Brazil. This ecoregion is a highly threatened center of faunal and floral biodiversity. Because much of the forest is in human-dominated landscapes, successful conservation practice can only occur jointly with efforts to alleviate socioeconomic issues.

In two and a half weeks, the course offers you hands-on experience through on-going conservation programs that couple biological understanding with practice. The course is based out of the educational facilities of the Instituto de Pesquisas Ecológicas (IPĘ), one of Brazil's largest environmental non-governmental organizations. On a seven-day field trip to the iconic Iguaçu Falls, you'll visit and learn about conservation in practice in Iguaçu National Park and the proposed Trinational Biodiversity Corridor.

The course is designed for undergraduate and graduate students in disciplines pertinent to conservation and meets EBIO's Field/Lab and 4000 course requirements and ENVS Application and specialization requirements. Financial Aid available.

For more information, please see: http://abroad.colorado.edu/?go=BrazilGS, or email: Scott Funk, Program Manager (Scott.Funk@Colorado.edu) or Dr. Tim Kittel, Program Faculty Director (kittel@colorado.edu). Additional details:

Vegetation Ecology (EBIO 4100, 3 credits) is a CU summer field course surveying the physical and biological processes that control the distribution and dynamics of vegetation. Through fieldwork and individual projects, you will gain hands-on experience regarding concepts and field methods in vegetation science. Based at the Mountain Research Station, we will spend 3 weeks exploring the ecology of the region – from Great Plains grasslands to the Continental Divide, with a focus on dynamics of upper montane, subalpine, and alpine landscapes. Fieldwork will emphasize conceptual bases for and practicalities of vegetation research.



Dates are in July 2022, Mondays-Thursdays. For more information and to sign up for the course, please see the Mountain Research Station's website




Winter Ecology (EBIO 4100 section 570/571, 3 credits) is a survey of physical and biological processes in wintertime snow-covered environments. We will spend 5 weekends exploring the ecology of upper montane, subalpine, and treeline landscapes in winter--processes which strongly affect what we see in summer. Topics include winter climate dynamics, snowpack evolution, vegetation dynamics, soil ecology, mammalogy, ornithology, and limnology. The course is based out of the CU Mountain Research Station's year-round Science Lodge.

For dates and course details, see the course website. To sign up for the course, please see the Mountain Research Station's website






---
|

CONTACT INFORMATION |

RECREATIONAL PURSUITS


BRAZIL'S ATLANTIC FOREST

GALÁPAGOS ISLANDS

POLAND'S BIALOWIEZA FOREST NP - EUROPEAN BISON
(click on image to enlarge)



DOMINICAN REPUBLIC - RIDGWAY'S HAWK
(click on image to enlarge)

Photos © 2002, 2003, 2012 T & G Kittel, all rights reserved.




Recreational Pursuits
Backcountry / Telemark skiing
Mountain & Road biking
---

Contact Information
Institute of Arctic and Alpine Research
Campus Box 450
University of Colorado at Boulder
Boulder, CO 80309-0450

Overnight mail address: 1560 30th St., Boulder CO 80303


email: kittel@colorado.edu
skype: tim.kittel

Institutional Links:


BACK TO TOP |

PUBLICATIONS |

FAVORITE WEB SITES


This page © 2023 T. Kittel. Photos © T. Kittel & G. Kittel, except as credits indicate. All rights reserved.
Rev. 16 Jy 23