What are diatoms?
Diatoms are algae with distinctive, transparent cell walls made of hydrated silica.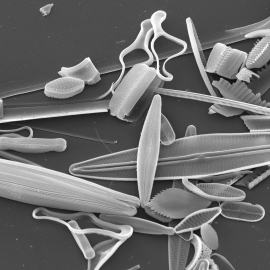 What do we do at the INSTAAR Diatom Laboratory?
Our work is directed toward understanding diatom biology, developing consistent approaches for aquatic assessment and the ecological roles of diatoms. We take our research and our fun seriously!